Articles
January 31, 2023
Supply chain 2023: Experts say things are looking up
Innovation, increased use of technology and agility all point to fewer disruptions and better management of inventory.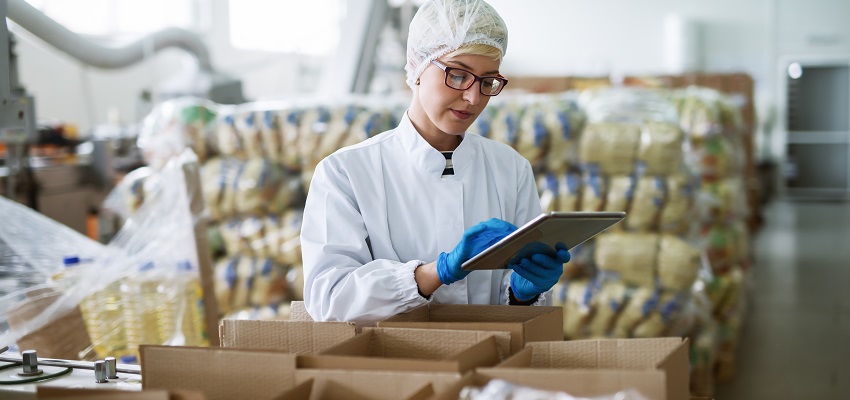 In the supply chain, there still aren't enough people to produce the product, ship the goods, and fill the orders at the distribution centers, according to Focus Brands' Anissa Mandell Chance.
The supply chain for restaurants looks better for 2023 despite ongoing recession concerns and labor challenges, industry experts say.

Morgan Swink, chair and professor of Supply Chain Management at Texas Christian University's Neeley Business School of Management, says macro-economic indicators suggest things are stabilizing and that disruptions won't be nearly as bad as they were a year or two ago. Shipping, trucking, and rail are back to what they were in 2019, before the pandemic, he says.

"China's kind of gotten a handle on things—there are fewer lockdowns—and inflation seems to be moderating," he says. "However, operators are still dealing with high prices, and that's going to continue for a while. Labor issues also remain problematic. Businesses looking to hire more employees still can't find enough workers, so some are turning to automation."

Swink further notes that most of the automation at restaurants is occurring in the front- and back-of-the-house operations, at kiosks and with online ordering and through the supply chain's use of data analytics to shore up inventory.

Last year, operators were optimistic but soon discovered their optimism was misguided, says Anissa Mandell Chance, senior vice president of Supply Chain for Focus Brands (Schlotzsky's, Carvel, Cinnabon, Moe's Southwest Grill, Jamba, and McAlister's Deli).

"In 2022, we thought we were finally out of the deep hole the pandemic had created and were feeling supercharged," she says. "But that opinion changed quickly. We ended up facing a kind of delayed reaction to the accumulating forces that occurred; it all came to a head," she says. One of the root causes was labor. "There weren't and still aren't enough people to do the work—produce the product, ship the goods, fill the orders at the distribution centers. It came down to the war for talent, and no one was exempt."

Chance says she's viewing 2023 with cautious optimism.

"I don't think 2023 will be as volatile as 2022, but we also won't be completely out of the woods either," she says. "Realistically, we're all going to have to be a little more pragmatic about things, we know there'll be challenges, but we're now kind of conditioned to manage through them. The whole world has had to adjust and figure out how to be agile during tumultuous periods. Our industry has gotten very good at figuring out how to make things happen, to work more proactively with our supply, and that has helped immensely. Not only does that prevent issues from happening but it also gives us a little more time to address them before they impact our stores."

She adds that pre-pandemic, most restaurant companies relied on distributors to manage inventory levels, but now operators must be aware of what's happening, how much inventory and safety stock they have access to to meet needs.

"If something's going to happen, we'll be able to catch it before it impacts our restaurants," she says. "If we prepare better, we can mitigate issues before they become problems."

Chance also notes that Focus Brands is continuing to build out its technology platform to allow it to integrate more information through data feed instead of relying on manual reports and reviews.

"We'll have the data feed and algorithms to flag things we should be concerned about," she says. We have to be in lockstep with the technology. That's how we'll get bigger, better, faster. The truth is foodservice has been behind most other industries as it relates to technology. I don't know why that is, but now we're having to catch up in a big way. For us, the priority is to ensure our supply line is maintained at every level."

The supply chain's success, she says, will rely on three things:
Continued relationship building. Now more than ever, we must rely on the strong relationships we've built with our suppliers and distributors. We need everyone's help to manage our businesses effectively.
Keep building effective communications. We have to lean in more and communicate better with suppliers, manufacturers and distributors. It's essential for us to make sure we're not only working with our partners, but problem-solving with them, too. You've got to do that to survive, especially in this environment.
Increased innovation and creativity. There's so much innovation, especially in technology. We've realized that without access to data, it's difficult to navigate and be agile in difficult situations. The more data we have, the more effective and efficient we'll be.
"The agility we've all developed has made us so much more able to deal with things," she says. "In the past, if there was a supply interruption, it was devastating. Now, it's part of doing business. Everyone—including our brands and franchisees—are a lot more forgiving when things occur."