Shipping reform bill to calm seas of supply chain woes
Legislation will modernize federal shipping law to address supply chain disruptions in the U.S. involving ocean shipping arrangements.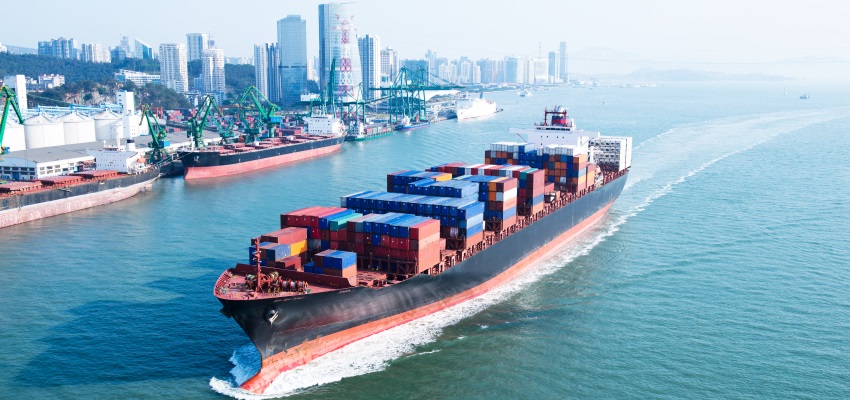 No industry has escaped supply chain snags and shipping rates have skyrocketed.
Whether it's food, packaging, equipment, or janitorial supplies restaurants depend on, supply chain disruptions have become so bad that American importers and exporters are paying the highest shipping rates ever recorded for the worst service levels ever experienced.
Congress took note, and in March, the Senate unanimously passed the Ocean Shipping Reform Act (OSRA), bipartisan legislation to help fix supply chains and ease shipping backlogs. The House passed companion legislation last December, and while a formal conference on the two is unlikely, the Association
urged
Congress to incorporate key provisions in the final product.
OSRA updates federal regulations for the global shipping industry, makes it harder for ocean carriers to unreasonably refuse goods that are ready to export at ports, and gives the Federal Maritime Commission (FMC) greater rulemaking authority to regulate harmful practices by carriers.
Exacerbated by the COVID-19 pandemic, many supply chain problems are not caused solely by post-pandemic market disruption but by ocean carriers, many of whom are foreign-owned, who are taking advantage of the crisis and making record profits at the expense of U.S. businesses and consumers.
Specifically, the legislation will:
Require ocean carriers to certify that late fees—"detention and demurrage" charges—comply with federal regulations or face penalties
Shift burden of proof regarding the reasonableness of "detention and demurrage" charges from the invoiced party to the ocean carrier
Prohibit ocean carriers from unreasonably declining shipping opportunities for U.S. exports, as determined by the FMC in new required rulemaking
Require ocean common carriers to report to the FMC each calendar quarter on total import/export tonnage and 20-ft. equivalent units (loaded/empty) per vessel that makes port in the U.S.
Authorize the FMC to self-initiate investigations of ocean common carrier's business practices and apply enforcement measures, as appropriate
Establish new authority for the FMC to register shipping exchanges
The Association will continue to work with Congress and the White House to help ensure swift final passage to resolve delays, increase U.S. competitiveness, and expedite economic recovery.