ServItUp: Responsible alcohol service resources on one platform
Program seeks to provide more information on proper alcohol sales and service.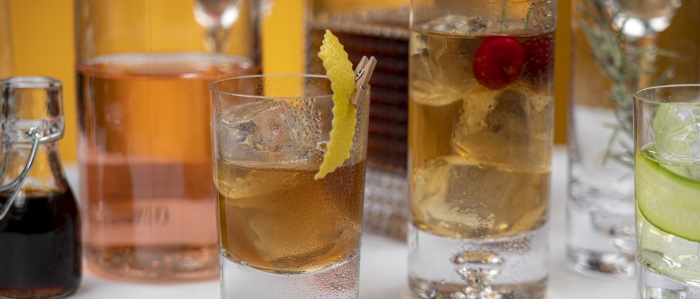 ServItUp provides restaurants with tools to prevent underage access, drunk driving, and intoxication.
The National Restaurant Association's ServSafe program introduced a new resource for the hospitality industry. ServItUp, launched in April, serves as a companion piece to ServSafe Alcohol, the Association's alcohol service training and certification course.

"The goal of ServItUp is to provide a destination for information on responsible alcohol sales and service," says Trevor Estelle, V.P. of ServSafe Alcohol & Regulatory Services at the Association. It provides restaurants with tools to prevent underage access, drunk driving, and intoxication.

"ServItUp provides leading guidance when it comes to responsible alcohol service and sales, from how to check an ID and handle difficult situations to protecting your liquor license," he adds. "Its target audience includes people who serve or sell alcohol, community groups, law enforcement, distributors—anyone whose position interacts with alcohol from a sales and service standpoint."

ServItUp's library reinforces and amplifies training delivered in the ServSafe Alcohol course. The difference lies in the fact that ServItUp materials are available for download at no charge.

To download resources, visitors are asked to fill out a quick form, but "…you do not have to take the certification program to access ServItUp resources," he notes.

ServItUp's resource library includes blogs, guides, infographics, e-books and even e-books with exercises.

Topics include detecting and preventing alcohol-related incidents:
Monitoring & Preventing Alcohol-Related Incidents in Restaurants
Detecting Risky Situations and How to Handle Them
Regulatory updates
Regional Alcohol Regulations: A Legal Patchwork
Alcohol Service Laws Your Restaurant Needs to Know
Techniques for safe alcohol service for those who interact directly with customers
Smart Alcohol Service Techniques
"We will continue to add new content so ServItUp will always be fresh," Estelle says.