Articles
December 13, 2022
Service members find fresh start in restaurant industry
Leslye Kinsey and Shannen Graphman train for successful civilian careers at Brinker International brand Chili's.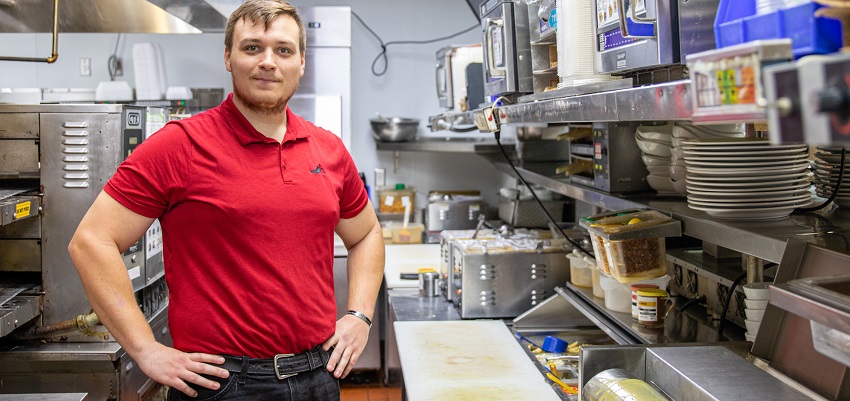 Graphman says as soon as he started his training, he understood how much care goes into managing a restaurant.
The National Restaurant Association Educational Foundation, in partnership with the Department of Defense, created the SkillBridge program to help military service men and women transition into civilian careers.

The program provides training, apprenticeships, and internships during the last 180 days of active duty, with a goal to connect service members with businesses offering industry job experience and career opportunities.

SkillBridge trains its service-member participants in four areas:
Front-of-the house knowledge/service culture
Back-of-the House/restaurant kitchen knowledge
Product quality and cost control
Branding and marketing
The program also offers basic experience in a restaurant work environment to help service members successfully enter Department of Labor-registered restaurant manager apprenticeship programs or be directly hired by restaurant and foodservice companies.
Training to make a transition
Two of the Foundation's recent SkillBridge success stories are Shannen Graphman and Leslye Kinsey, management trainees at Brinker International's Chili's Grill & Bar brand, a participating SkillBridge program company. Graphman, a former corporal in the U.S. Marines, and Kinsey, a former Sgt. in the U.S. Air Force, are, respectively, Certified Shift Leads at Chili's restaurants in Greenwood, Ind., and Hendersonville, Tenn. Both are learning the skills necessary to one day become general managers or, perhaps, managing partners.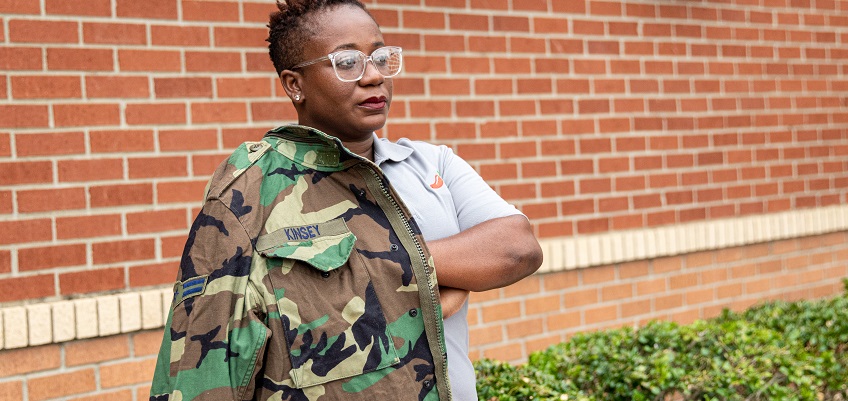 During her service in the Air Force, Kinsey worked in foodservice and hospitality positions, but needed to re-familiarize herself with some tasks after leaving the military.

Kinsey, a 22-year military veteran, says she welcomed the training after being in service for so long. It helped her re-familiarize herself with things she'd forgotten and to learn other things she wasn't entirely knowledgeable about.

"I've worked in a lot of customer-service related positions, in foodservice and hospitality," she says, "but as I transitioned through SkillBridge, I realized I wasn't alone out there, and that I'd have something to land on, a job and things lined up after I left the military.

"The military training I received definitely helped prepare me," she adds. "I was a leader there, and knew how to lead, to train, how to cook, and do a lot hands-on things. I had the basics, but just had to learn how to do things the 'Chili's' way."

Josh Neufeld, director of operations for Chili's in Nashville, Tenn., says he tells Leslye's story to everyone he can because he's so proud of the brand's role in it.

"Having her as one of the first to make it through and become a full-time leader, well, there's a lot of pride in that and in the program," he says. "What we're doing, partnering with the military and retired veterans to help them after they've done so much for our country, is a proud thing."
Structure leads to success
Graphman says going straight from the military into his shift-lead position was a great opportunity, adding that as soon as he started training, he understood how much care goes into managing a restaurant. It immediately impacted and showed him how much everyone in the program earned their place there. He notes that's one of the aspects of being a Marine he liked most—that you aren't given a title, it's earned.

"SkillBridge, and especially Chili's and the Foundation, did a really great job of helping me stay focused and find a purpose after getting out of the military," he says. "I'm not sitting on my bed, staring up at the ceiling, wondering what I'm going to do. This program has given me so much direction and so much to hold on to. It's provided a steady foundation. I'm starting over, building roots, and progressing as a person. I have a job where I can continue to develop and move up."

Marnie Todd, managing partner of the Chili's franchise where Graphman did his SkillBridge training, says she's proud of the work he's done and the success he's achieving.

"Shannen talked a lot about having a structured environment," Todd says. "Chili's and I both love structure, so I knew this would be a draw for him. He's very task oriented, doesn't miss deadlines, does a great job of communicating, and is dedicated to learning the ins and outs of our restaurant. Being able to give him this opportunity is huge."