Articles
September 01, 2022
Restaurants streamline menus to combat higher costs
Challenging economic environment requires operators to focus on best-selling items that are easy and affordable to prepare.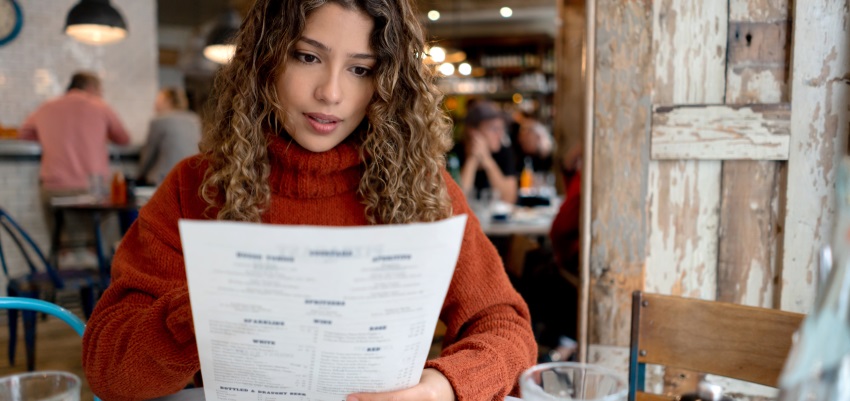 Restaurateurs are focusing on items that sell well, are quick and easy to prepare, and require ingredients readily available from the supply chain.
As food and labor costs rise, restaurant operators are streamlining their menus to reduce expenses and increase efficiency.

Instead of offering broad selections, they're focusing on items that sell well, are quick and easy to prepare, and require ingredients readily available from the supply chain.

With wholesale food prices up 16.3% and the labor shortage growing greater by the day, restaurateurs have no choice but to adapt to the current environment and adjust how they run their businesses. Some solutions include:

• Using the same items to make a variety of different dishes
• Reducing portion sizes
• Substituting in less expensive ingredients to keep rising costs at bay

One thing is certain: Creativity is center of the plate.

From an economic perspective, all menus should be streamlined, says Michele Benesch, president of Florida-based menu design firm Menu Men. She adds that POS systems can help by providing sales data and inventory reports to determine whether you're purchasing the right amount of ingredients. She also notes that the ingredients you buy should be used in multiple ways to keep costs down.

"It's smart business to use an ingredient, like tomatoes, sliced on burgers or in salads, and also to make your own ketchup or tomato soup for the day," she says. "You never want—especially now—to try and source a hard-to-get product only to have it rot in your refrigerator. That just doesn't make sense."
Smart shopping = good business
In the last two years, Pam Schwartz, co-founder and general manager of Ranch 45 in Solana Beach, Calif., has made several changes to her menu, and the way she purchases ingredients for her restaurant. She says it's essential to "cross-utilize" as many ingredients as possible across different dayparts.

One example of that is a lasagna with meat sauce she makes using scraps from the New York Strip and beef tenderloin she'd prepared that day.

"I'm not going to buy any product I can't use in at least two dishes between breakfast, lunch, and dinner," she says. "If I don't use it across multiple applications, the expense becomes insane."

Schwartz adds that she bargain shops all the time, too. She recently purchased a case of avocados for nearly half of what it usually costs.

"I'm constantly looking at our vendors and comparing who has the best prices," she says. "Avocados, something we use a lot, spiked to $120 a case, but I found a case of unripened ones on US Foods for $79. I bought it, and let it sit for a week. I realized it was OK to order ahead and let them ripen at the restaurant."

She's also switched out fresh berries for mangos, kiwis and other fruits that are less expensive because they're in season.

The restaurants doing well are the ones adapting and changing their menus, says menu engineering specialist Sean Willard of California-based Menu Engineers.

"They've figured out how to navigate supply chain issues and successfully presented their changes to the customers. The ones that haven't are struggling."

Because labor issues are affecting restaurant operations, especially in the back of the house, operators are asking themselves:

• How their menu impacts the kitchen
• What their staffs can deliver on
• What they struggle to produce daily

Based on the answers, they then must decide what to keep or remove.
Reducing your menu is inevitable
"One of my clients, a pizza chain, had a cheese steak pizza on the menu that included two single-use ingredients: caramelized onions and cheese steak for the pizza," he says. "The staff knew it wasn't the greatest seller and took a long time to turn out. They thought it was an easy item to remove from the menu. When they did, a lot of happy cooks breathed a sigh of relief."

Willard says 95% of his clients have already condensed their menus. In some cases, where they once offered 80 items, they now offer 60.

"Everyone is tightening things up. "It's been interesting watching it happen, but it's also good. It's allowing people to focus on the right things. It's sort of like simmering down a sauce; it needs to happen."

This article is the latest in a series exploring the challenges caused by inflation and what some industry operators are doing to sustain margins.