Restaurants give, even in most challenging times
New research finds most operators practice philanthropy to make a difference in their communities. Just ask Firehouse Subs' Don Fox and Medium Rare's Mark Bucher.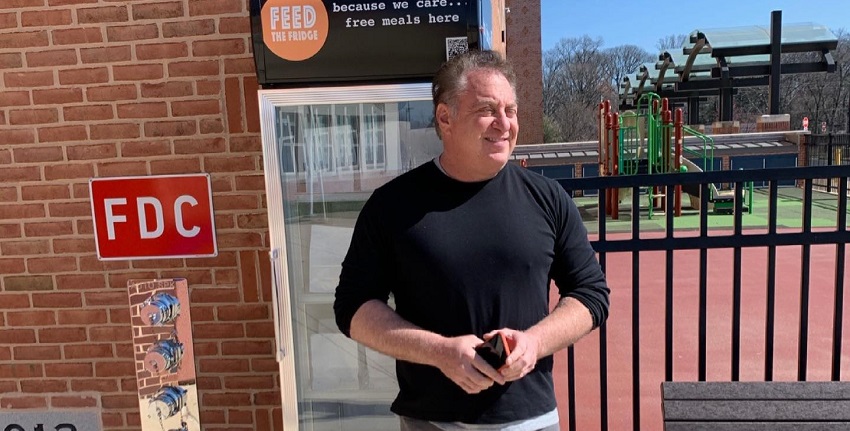 Mark Bucher, co-founder of Medium Rare Steak Frites Restaurant and founder of Feed the Fridge, says the program provides about 3,500 meals a week to the food insecure.
Restaurants truly are the cornerstones of their communities.
New research from the National Restaurant Association finds that a majority of restaurant operators practice philanthropy—even in the most challenging times, giving money or donating time, food, and other in-kind offerings, to help the communities they serve.
According to the 2023 State of the Restaurant Industry report, 84% of restaurant operators said that since 2020—the height of the coronavirus pandemic—they've made charitable contributions to assist those in need.
The research highlighted those charitable actions over the last three years:
75% donated food
66% made cash contributions
63% made other, in-kind contributions
30% donated space; and
17% encouraged staff to volunteer on company time
The research also found that consumers gravitate toward the restaurants that support them, with 72% saying they're more likely to visit restaurants that aid their local charitable organizations.
Making a difference for life
Don Fox, CEO of the Tampa-based Firehouse Subs fast casual sandwich chain, says its charitable efforts in support of the Firehouse Subs Public Safety Foundation has not only improved its brand recognition, but also enhanced customer loyalty among guests. Since 2005, the company raised more than $73 million for the purchase of life-saving equipment and training for first responders nationwide.
"Several years ago, I was presenting on this topic at the National Restaurant Association Show and a professor from Cornell University came up and asked if he could work with us on research examining the connection between philanthropy and business results," he says.
"We joined them in the study and, after doing a very deep dive, they established that our charitable effort and the engagement of our franchisees created a stronger correlation to sales than any other factor. They found that people who donated or were more aware of our charitable efforts were 'proud to be Firehouse customers.'
In my mind, when you reach a point with your customers where they're dining with you because they're proud of their association with you, that's something special, especially in fast food, where guests are typically motivated to choose your restaurant because of convenience and speed, not overall brand experience."
Making efforts count for the community
Mark Bucher, co-owner of Medium Rare, a small casual-dining steakhouse operation in the Washington, D.C., area, says he spent time rethinking how his operation was supporting charities. After a lot of soul searching, he and his partners decided they'll only invest in the community.
With that goal in mind, Bucher started
Feed the Fridge
in 2020, during the height of the pandemic. A food-donation program, it provides free meals to food-insecure people in and around the Washington, D.C., area. Participating restaurants can drop off fully prepared meals at 29 refrigerators located in D.C., Maryland, and Virginia, and hungry residents can pick up them up there. His goal is to form bonds with the communities Medium Rare serves, and ensure those efforts make an impact and pay dividends. The program provides more than 3,500 dinners a week.
"We've really wanted Medium Rare to be active in our communities," he says. "With the Fridge program, anyone who's hungry can go to one of our refrigerators and grab a meal. There are no eligibility rules or anything. If you're hungry, you qualify. It's been a real game changer for us. We're taking our community engagement a whole step further. It's extremely satisfying to try to help solve the problem of hunger, of food instability, and run my business at the same time."
He adds that charitable contributions also increase employee engagement and represent tax deductions, too.
"It's just good business sense," he says. "Through the CARES Act, there are huge tax benefits right now for restaurants that want to donate ready-to-eat meals," he says. "If you prepare and donate a ready-to-eat meal to those who are hungry, whether it's through a nonprofit or another organization, check with your tax advisors because you could be eligible for a generous tax credit.
"We're all experiencing a whole new post-COVID-19 world order," he continues, "especially when it comes to our industry's current employment challenges. But we believe that if you're impactful with your energy, if your employees can identify with a cause, they'll experience higher job satisfaction. We think that's the secret ingredient."
Learn more about the Firehouse Public Safety Foundation here. Go to contact@feedthefridge.org to find out more about Feed the Fridge.
Get the report
Get the report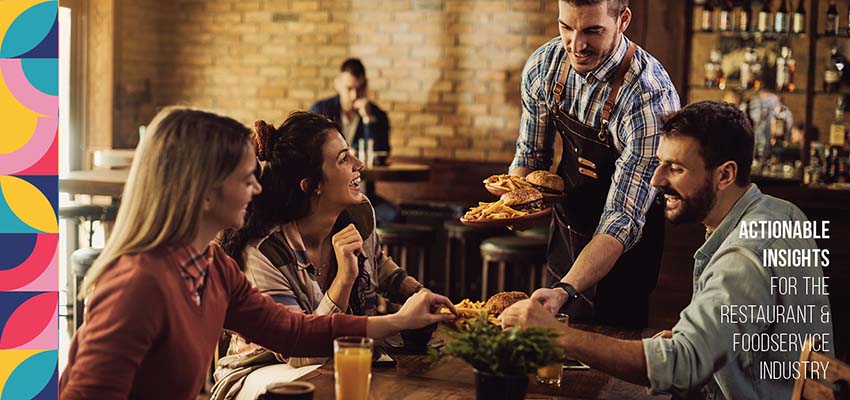 Reports
2023 State of the Restaurant Industry 
February 28, 2023
THE 2023 STATE OF THE RESTAURANT INDUSTRY IS SUPPORTED BY
SpotOn

SpotOn

Presenting Sponsor

About SpotOn SpotOn

is one of the fastest-growing software and payment companies providing the technology and support that helps local businesses—and the people that run them—to succeed on their own terms. Known for its flexible, cloud-based technology and personalized support, SpotOn offers an end-to-end platform to accept payments, boost revenue, streamline operations, and create exceptional guest experiences. From seamless and efficient point-of-sale systems to integrated management solutions built for the fast-growing enterprise, SpotOn builds technology that works the way you work, and backs it up with a 24/7 team of experts who make sure it always does—with fairness, flexibility, and a personal touch. SpotOn has 2,000 employees, including one of the strongest product and technology teams in the combined software & payments industry.

Click here for more information

Sage

Sage

Industry Sponsor

About Sage Sage

exists to knock down barriers so everyone can thrive, starting with the millions of Small and Mid-Sized Businesses served by us, our partners, and accountants. Customers trust our finance, HR, and payroll software to make work and money flow. By digitizing business processes and relationships with customers, suppliers, employees, banks and governments, our digital network connects SMBs, removing friction and delivering insights. Knocking down barriers also means we use our time, technology, and experience to tackle digital inequality, economic inequality, and the climate crisis.