Articles
January 05, 2023
Restaurant resolutions for 2023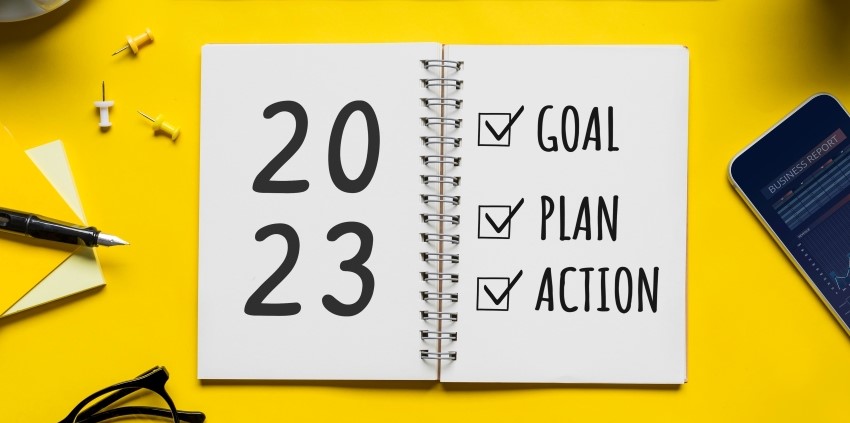 Some New Year's resolutions are tough because they require forming new habits. The Association offers myriad paths to improving yourself and your business that require little more than a few mouse clicks and some of your well-spent time.
Take in a show. Explore hundreds of new food, equipment and supply products at the western hemisphere's largest gathering of foodservice professionals—the National Restaurant Association Show, May 20–23 in Chicago. Discover the latest FABI and KI awards recipients—cutting-edge food, beverage and equipment products that are shaping the future of foodservice. Gain insight into topics that matter most to you and your business at an array of expert-led sessions and deep-dive workshops. And build connections both on and off the Show floor.
Network with peers: Sign up for the MEG Conference, May 17–19, at the Radisson Blu Aqua, Chicago, which brings together leaders and innovators in the industry to meet, learn, and celebrate all of what it means to be effective restaurant marketers. Or connect with your restaurant supply chain peers May 18–19 at the Swissotel, Chicago, at the Supply Chain Expert Exchange Spring Conference.
Be heard on behalf of your business: Register for our Public Affairs Conference June 19–21 in Washington, D.C., and be part of the industry's largest grassroots advocacy event. In addition to meeting with lawmakers on Capitol Hill to promote the legislation that supports our industry, conference attendees will hear from top political speakers.
Diversify your workforce. Learn how to enrich your DEI culture with ELEVATE and promote inclusion by celebrating Black History Month in February, Women's History Month in March, Asian American Pacific Islander Month in May, and Hispanic Heritage Month Sept. 15–Oct. 15.
Stream our podcasts: The Association's Order Up has more than 70 episodes of stories and interviews, best business practices, research and policies affecting the industry.
Catch up on webinars
covering
topics
as diverse as culinary trends, restaurant technology trends, or tax planning opportunities for 2023. Or participate in an upcoming presentation and Q&A on creative best practices for making impactful
TikTok videos
and how the platform's many ad solutions can help you reach its wide, highly engaged audience.
Find your next great hire. Use the resources at the National Restaurant Association Educational Foundation to help your employees find the training and resources to advance their careers. Make a bet on a vet, invest in our youth, provide someone with a second chance with apprenticeship programs, or cultivate talent in your operation to take leadership roles. And find out how we can help you help employees afford the training that will let them take the next career step.
Download a new app. The ServSafe Ops app will help transform your restaurant into a safe, efficient workplace with the click of a button. Loaded with a training video library, customizable checklists, messaging and task notification reminders, issues reporting, and more, the app increases productivity, improves efficiency, and makes sure everyone is on the same page when it comes to standard operating procedures and food safety.
Sharpen food safety skills. Help your staff get certified in all the ServSafe training programs (ServSafe, ServSafe Alcohol, and ServSafe Allergens, and all the ServSafe products for foodhandlers, managers, students, and trainers).
Join the National Restaurant Association today!