Restaurant industry provides recommendations on nutrition, health to White House
Access, affordability, SNAP expansion, and consumer empowerment among suggestions to help inform Biden Administration's forthcoming strategy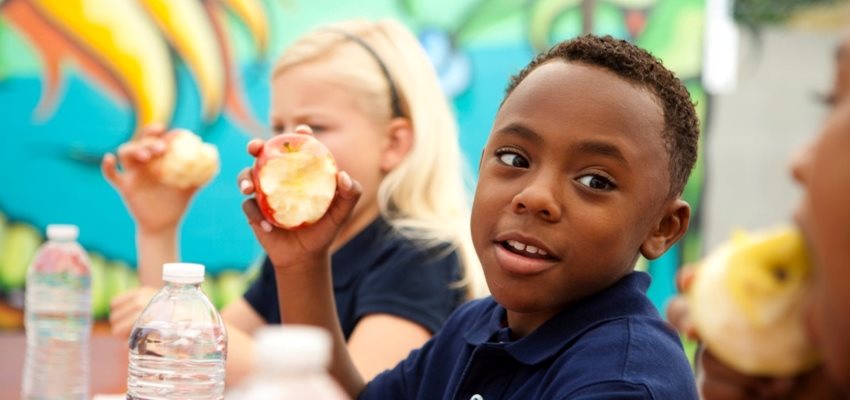 According to the U.S. Department of Agriculture's Economic Research Service (ERS), more than 38 million people lived in food-insecure households in 2020.
By increasing the number of healthy menu options, equipping consumers with nutrition information, and even employing registered dieticians, the restaurant industry has greatly expanded its focus on nutrition in recent years. And through partnerships with Feeding America and Food Donation Connection, restaurants have demonstrated a commitment to reducing hunger as well.
In advance of the White House Conference on Nutrition, Hunger, and Health this September, the Association brought together representatives from national restaurant chains and small independents to provide
insight
that might help inform the Biden Administration's forthcoming strategy to address hunger and public health.
Just as restaurants are struggling with rising food prices, so too are consumers. Inflation poses an even greater challenge for the food-insecure. To improve food access and affordability, restaurants recommend that the Administration should …
increase food waste education among consumers and businesses.
increase food donation by streamlining regulations among states.
standardize and clarify date labels to ensure consistency and lessen consumer confusion.
strengthen liability protection for food donation.
increase financial support for food donation.
consider expanding tax incentives for employee meals.
consider expanding access to food at restaurants.
consider expanding Supplemental Nutrition Assistance Program participant access to hot and prepared foods, which are currently not covered by SNAP.
When consumers are empowered, they make well-informed choices. To empower consumers, restaurants recommend that the federal government should …
provide resources to support nutrition education so families make healthful choices when dining out.
provide resources to ensure farmers can grow healthy produce, grains, dairy, and meats at reasonable prices for consumers.
encourage participation in the Association's Kids LiveWell program and include program information in consumer educational resources.
Rounding out the list of recommendations, restaurant owners and operators identified ideas for the government and businesses to support and promote physical activity.