Articles
February 03, 2023
Holiday restaurant dining a merry alternative to cooking
Survey says consumers will spend more time with friends and family if restaurants do the cooking.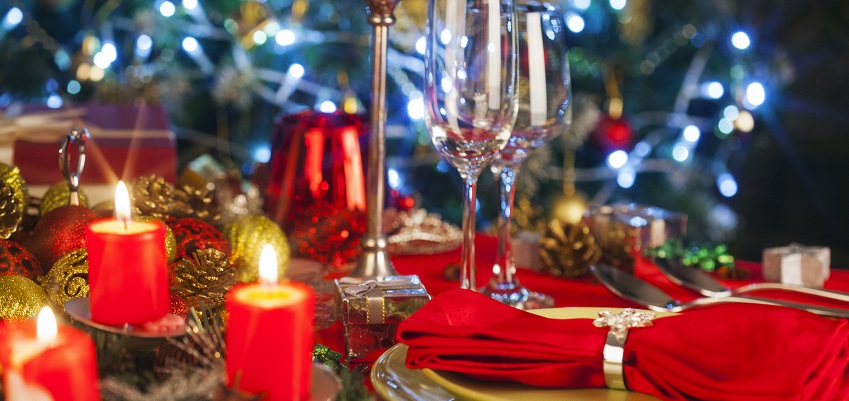 Nearly 60% of consumers say they plan to dine out at a restaurant during the holidays, while 50% intend to order takeout or delivery for a gathering at home.
A majority of U.S. consumers will let restaurants do at least some of their cooking during the holidays, new National Restaurant Association research finds.

According to an online survey of more than 1,000 consumers, 77% plan to reduce some of the stress related to holiday-related chores by calling on restaurants to help with cooking and celebratory plans over the next few weeks.

"During the holidays—maybe more than any other time of the year—we try to make meaningful connections with the people in our lives," Association President & CEO Michelle Korsmo says. "Restaurants provide the space and comfort for us to do that, when breaking bread together."
Dining out vs. dining in
Wholesale food prices are likely playing a role in holiday dining plans as well. Grocery store prices increased 12.4% between October 2021 and October 2022, the 8th consecutive month of double-digit gains, according to the Bureau of Labor Statistics.

Nearly 60% of consumers say they plan to dine out at a restaurant during the holidays, while 50% intend to order takeout or delivery for a gathering at home. Another one in four say they plan to do both. When asked why they'll include restaurant meals in their holiday plans:
88% said dining out or ordering a meal from a restaurant is a good way to support businesses in their community during the holidays
82% said letting restaurants do the cooking is easy and reduces their stress
78% said restaurants give them an opportunity to socialize with family and/or friends and are a better use of time than cooking and cleaning up
Generationally, the survey found that two-thirds of Gen Z consumers expect to dine out with family and/or friends during the holidays, while 57% of millennials, 58% of Gen Xers, and 52% of Baby Boomers plan to as well. Additionally, 63% of Gen Zs, 59% of millennials and 54% of Gen Xers plan to order takeout or delivery.

"Restaurants provide their customers with all of their beloved traditions and familiar dishes, without the preparation, cleanup and washing, allowing them to take a little holiday from the holidays," Korsmo says. "During the holiday season, operators and employees will work hard to ensure guests have all the choices, resources, and flavors they crave without having to do the grocery shopping."
The role of convenience, economics, and marketing
Survey respondents maintain convenience and loyalty play significant roles in the restaurants they plan to visit, too.
94% say they'll choose a restaurant close to home eat at, while 91% plan to order out locally
81% plan to return to a restaurant they've often visited during the holidays, and 79% of diners will order takeout from one.
Economics also is playing a role in how and where consumers dine out during the holidays. According to the survey, 89% of respondents say they'll consider deals and specials when picking a restaurant. Generationally, 88% of Gen Zs claim they'll search for deals and specials, while 90% of millennials, 91% of Gen Xers, and 85% of Baby Boomers say they'll do the same.

Last, but not least, the survey discovered that social media and marketing emails would impact restaurant choices this holiday season. It found that 60% of customers eating out and 66% planning takeout would make their selections based on marketing emails from restaurants, while 58% plan to eat out and 65% would order delivery or takeout based on social media marketing influences.

Restaurant experiences, local dining and community ranked as the top trend in our What's Hot 2023 Culinary Trends Forecast. To learn more about the latest menu trends, download the report today!