Articles
October 06, 2022
Recent rulings in COVID-19 business interruption insurance cases promising for restaurants
Supreme and appellate courts in Vermont, California more closely examining allegations of unfair denials of insurance claims.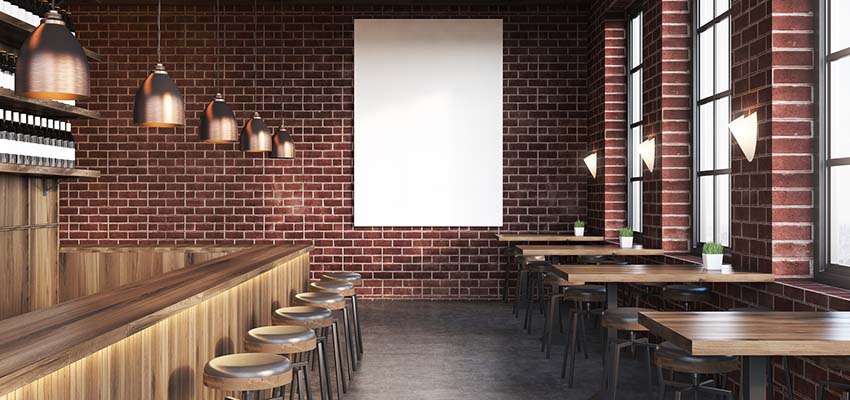 When floods, fires, earthquakes, or other disasters destroy or alter a business's physical structure and operations, business owners rightfully file claims with insurance providers for help in rebuilding. So, when government-ordered shutdowns during COVID-19 altered restaurants' physical premises, business operations and sales, owners and operators were surprised and discouraged to learn that their insurance claims were being denied.
Another gut punch in a series of unpredictable and devastating blows, the spate of claim denials developed into a trend encountered by countless restaurants across the country.
In a search of recourse, restaurants—mainly ones with financial means—filed lawsuits against insurance companies. According to the Insurance Law Center and University of Pennsylvania's
Covid Coverage Litigation Tracker
, more than 2,300 COVID-19 business interruption insurance (BII) cases were filed between March 2020 and July 2022. To date, most courts have sided with insurers. The hits keep coming.
However, in a promising turn of events late last month, the Vermont Supreme Court ruled in the case of
Huntington Ingalls Industries v. ACE American Insurance Co.
that COVID-19 on-site may cause property damage to trigger insurance coverage under a commercial property policy.
Additionally, the California Court of Appeals reversed the previously ordered dismissal of Tarrar Enterprises' COVID-19 lawsuit.
The Restaurant Law Center (RLC) joined Bloomin' Brands, Inc., and others to file a
brief in the Supreme Court of Nevada
in another BII case. In
Starr Surplus Lines Insurance, et al. v. JGB Vegas Retail Lesee, LLC.
, the RLC argues that:
a requirement of "physical loss or damage" in an insurance agreement does not require a "distinct and demonstrable physical alteration of the property" to obtain recovery from the insurance company.
recovery should be permitted when a dangerous substance or a disease such as COVID-19 renders the property unfit for its intended use even without any "physical" alteration to that property.
as a matter of scientific fact, COVID-19 does cause distinct, demonstrable, physical alteration of property.
While it's too early to tell if the pendulum will swing in favor of businesses, the recent rulings indicate that state courts are closely examining allegations of unfair insurance claim denials.
The RLC continues to monitor COVID-19 BII litigation across many industries and will share court rulings and developments with restaurant owners and operators still struggling to recover from the pandemic's devastating effects.
Recommendations for restaurant insurance coverages and working with insurance professionals are included in a new publication from the Association—
Always Ready: Natural Disasters
—the restaurant operator's guide to preparing for, weathering and recovering from natural disasters.