Articles
January 24, 2022
Policy chief to Congressional leadership: RRF essential to industry survival
Association Advocacy EVP says more Restaurant Revitalization funding could save 1.6 million jobs.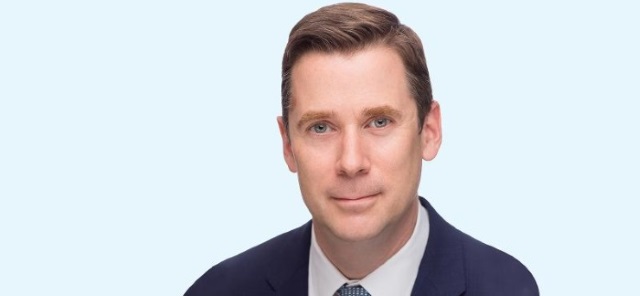 Kennedy said replenishing RRF is crucial to the industry's future and serving communities across America.
The National Restaurant Association is asking congressional leaders to support a push to replenish the Restaurant Revitalization Fund as COVID-19 continues to wreak havoc on the restaurant industry and associated businesses.

In a letter to the leadership, Sean Kennedy, the Association's executive vice president of Public Affairs, implored House Speaker Nancy Pelosi, Senate Majority leader Chuck Schumer, Senate Minority Leader Mitch McConnell and House Minority Leader Kevin McCarthy to secure additional funding for the RRF, saying that support could result in saving more than 1.6 million industry jobs.
Data shows the industry's struggles
"Two years into the pandemic, restaurants are still struggling to keep their doors open amid a surge in new coronavirus cases, inflation, a labor shortage, and supply chain delays," Kennedy told the leadership. "New data from our 10th COVID-19 Operator Survey shows that restaurant recovery is paralyzed and nowhere near complete. Congress must replenish the RRF in the upcoming legislative package to fund the government."

Kennedy stressed the industry's appreciation for the congressional support it received in the Restaurant Revitalization Fund at the onset of COVID-19, but added, "Alarmingly, the industry still hasn't recovered the more than 650,000 jobs it lost early in the pandemic, a loss 45% higher than reported by the next closest industry."

According to the Operator Survey, the majority of respondents indicated omicron has caused huge traffic declines and greatly reduced profits and revenues.

• 88% of restaurants experienced a decline in customer demand for indoor on-premises dining
because of the omicron variant.

• 76% of operators report that business conditions are worse now than three months ago.

• 74% say their restaurant is less profitable now than it was before the pandemic.

Kennedy emphasized to leadership that, because of deteriorating consumer confidence, restaurant businesses have had to reduce hours and days of operation, cut seating capacity, and in some cases, shut down their dining areas and switch again to all off-premises services, which lowered sales volumes in 2021 to less than what they were in 2019.
The difference between getting funding or not
He further noted that there were 177,000 eligible restaurants who'd applied for RRF grants but did not receive them in the initial round. Those establishments, he said, were hit especially hard.

• Nearly 50% of operators who didn't receive RRF grants thought it unlikely that they could stay in business beyond the pandemic without a grant.
• 94% who applied for an RRF grant but didn't receive funding said a future grant would enable them to keep or hire back employees.

"We know RRF worked as intended for restaurants that received grants," Kennedy stated. "In our survey, 96% of RRF recipients said the grant made it more likely they'd be able to stay in business, while another 92% said the grant helped them pay expenses or debt they'd accumulated since the beginning of the pandemic."

Kennedy also said the Association estimates more than 900,000 restaurant jobs were saved because of the initial round of RRF grants.

"After two years of closures, COVID-19 variants, worker shortages, and inflationary pressure, a dangerous number of restaurants are at the end of the line, he told the lawmakers. "The RRF was a lifeline to many, but far more remain on the sidelines, desperately looking for support amid economic uncertainty. In the coming weeks…your support will be crucial to the future of this industry and its ability to continue to serve communities across America."

Join our efforts to tell Congress to Replenish the Restaurant Revitalization Fund! Be an advocate. Urge your senators to consider RRF in its next spending bill.