Articles
February 17, 2022
Pandemic influences restaurant menu trends
Supply and labor shortages, rising food costs, and new dining preferences prompt operators to streamline menus.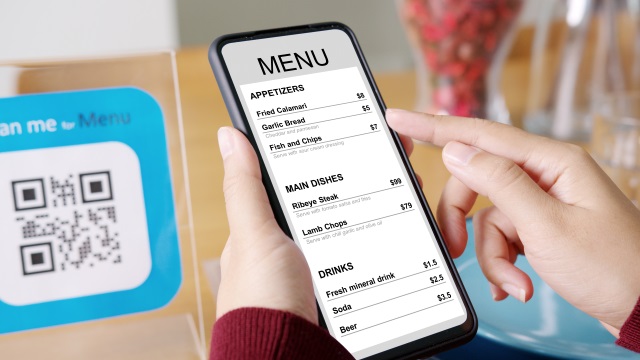 Supply chain issues factor into streamlining menus; some items used in dishes are simply not available.
Labor shortages, supply-chain disruptions and rising food costs are forcing operators to take a hard look at their menu offerings.

They're reducing the number of food items on menus, losing the slower sellers, lightening the kitchen labor lift, monitoring food waste, and shopping around for supplies at lower costs, according to the Association's 2022 State of the Restaurant Industry report.

Supply chain issues are a big factor in streamlining menus; some items used to prepare dishes are simply not available. Paring menu selections also allows operators to purchase ingredients for steady sellers in even larger volumes, which can save on food costs.
Supply shortages, higher costs impact menus
The report stated 96% of operators experienced supply delays or shortages, and that it largely impacted their menus in recent months. Roughly 8 in 10 full service and two-thirds of limited service operators said they changed their menu offerings because of those delays and shortages.

In citing food costs as a factor in the planning and preparation of menu items, 9 in 10 operators said total food costs (as a percent of sales) are higher than before the pandemic. To combat the trend, restaurateurs have started relying on other methods to lower costs.

Among them:
Shop around for other suppliers
Cut costs in other areas of the operation
Increase food-waste tracking
Adjust portion sizes
Substitute lower-cost items on the menu
Purchase more locally sourced items
The changing face of menus
Paring down menus also allows restaurants to streamline the ordering process and service, and helps create a more efficient, cost-effective kitchen since there's less inventory to order and use. Customers are able to make quicker, easier choices from pared-down menus, especially with to-go orders, and operators can focus on promoting their most popular, most readily-available items.

"Menu streamlining will remain a focus in the years ahead, particularly as off-premises dining continues to grow," said Hudson Riehle, the Association's senior vice president of Research.

The National Restaurant Association's 2022 State of the Restaurant Industry report is considered the authoritative source for restaurant industry sales projections and business trends. The report is free to members (a $349 value).