On Earth Day, find ways to reduce your food waste
You can track the waste you create, donate excess food to hunger-relief charities, and sell surplus food on mobile apps.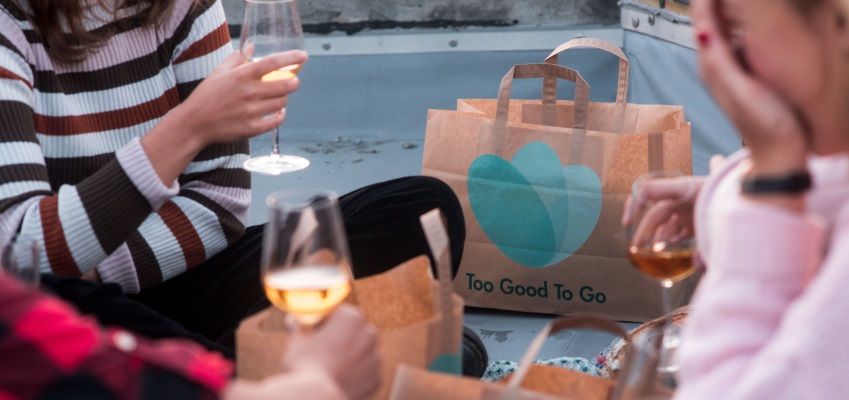 Too Good To Go connects consumers with surplus food at deeply discounted prices.
Controlling the food waste your restaurant produces not only decreases your environmental footprint, it can also rein in operating costs.

That's no small benefit considering that to date, wholesale food prices are up 14.8%, and the current rate of inflation is nearing 8%, the highest it's been in 40 years.

In addition to increased operating expenses, business operators also contend with the effects of global warming. The droughts, freezes, storms, fires and ecosystem disruptions brought on by climate change can further weaken the food supply chain, already strained during the pandemic and now by global conflicts.

In 2015, the U.S. Department of Agriculture found that approximately 40% of all food went to landfills. To combat the problem, the USDA and the Environmental Protection Agency joined forces to announce a 15-year initiative that would decrease the amount by 50%.

The best way to reduce food waste is to not waste it in the first place, but sometimes that's unavoidable. Restaurants can donate their excess food to hunger-relief organizations, or find ways to recycle and re-use it. Some operators are turning to technology to connect consumers with leftover food sold at lower price points.
Waste not, want not
In recognition of Earth Day, give some of these ideas a try:
1. Food donation. Organizations, including Food Donation Connection, provide operators with an alternative to throwing away surplus food. They link restaurant and foodservice donors with hunger-relief agencies who need unused, prepared food. The benefits of donating food include feeding the hungry, diverting waste from landfills, and building employee and customer good will. In addition, companies that participate in food donation programs are eligible to receive tax credits as long as the recipient agency is a nonprofit 501c3.

Operators donating food have to control the time and temperature of the donations to maintain food safety. Hot foods must be held hot above 140°F or be cooled to below 70°F within two hours, then put in walk-in to cool to 41°F or below within an additional four hours. It can store between 32°F and 41°F for up to 72 hours or be held frozen for seven days before pick up.

2. Food waste tracking. Following the premise "You can't manage what you haven't measured" companies such as LeanPath use technology to weigh, track, and analyze the food waste your kitchen creates. The company, which developed its food-waste tracking technology in 2004, uses data-collection tools, cloud-based analytics, and coaching to improve the ratio so your recipe production more closely matches your customer consumption. LeanPath says its clients have prevented more than 90 million lbs. of food from going to waste.

"Food-waste tracking is still the most effective way for foodservice kitchens to prevent food waste," says Andrew Shakman, LeanPath's co-founder and CEO. "As the industry continues to feel the fallout from COVID-19—inflation, increased labor costs, and increased consumer awareness of food waste—the financial and environmental benefits of tracking and prevention are more of a priority than they were before."

3. Apps connecting customers to surplus restaurant food. Operators are using mobile applications, such as Too Good To Go, to connect local consumers with surplus foods at the end of the day. The app advertises menu items for pickup—literally whatever prepared items are left over, from full entrées to sides to a dessert—at deeply discounted prices. Founded in Denmark, Too Good To Go started North American operations in New York City in 2020. It's now available in 12 cities around the U.S. The company says more than 36 million app users worldwide have prevented nearly 69 million meals from getting thrown out. Similar apps include Nosh, OLIO and Food for All.

For more tips and tools to reduce food waste, visit 86 Food Waste.