Manchin meets with W. Va. operators on workforce issues
Senator, restaurateurs focus conversation on labor challenges and potential for visa worker program.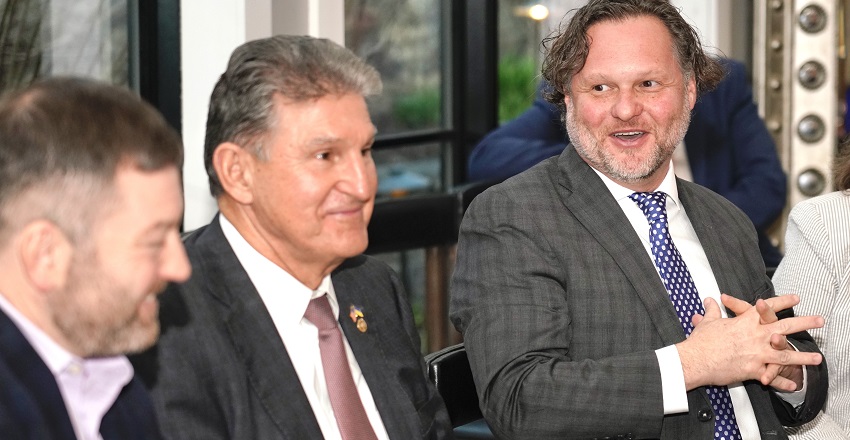 The Association's Matt Walker, left, with Sen. Manchin, center, and David Asam of the Bavarian Inn.
Restaurant operators and industry representatives sat down with Sen. Joe Manchin (D-W.V.) to discuss top-priority concerns and find solutions to help their businesses.

The event, part of the National Restaurant Association's series of Round Table discussions, was held March 23, at the Bavarian Inn in Shepherdstown, W. Va. Much of the conversation centered around labor shortage issues and how a visa worker program could help alleviate some of the employment challenges restaurants currently face.

"The hospitality industry is bouncing back from the pandemic, and I'm committed to addressing the needs of our hospitality businesses, including a strong, robust workforce," Sen. Manchin said.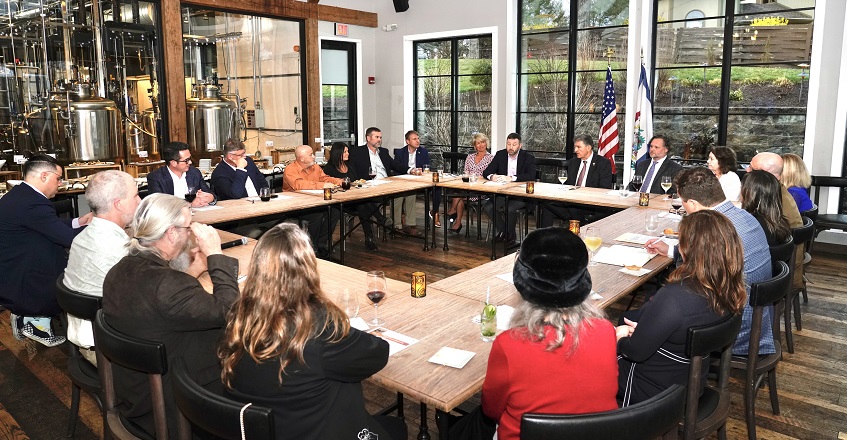 Participants included West Virginia restaurateurs and industry representatives, who met with Sen. Manchin to discuss workforce issues.

The group—David Asam, owner of the Bavarian Inn, as well as several other W.Va., restaurateurs and industry representatives, including Richie Heath, executive director of the West Virginia Hospitality & Travel Association, Cynthia Smith, chair of the Pennsylvania Restaurant & Lodging Association, and representatives from the National Restaurant Association—thanked the Senator for his longtime support and work on behalf of restaurants, including his opposition to the National Labor Relations Board's joint-employer proposal.

The restaurant industry, known as the cornerstone of communities across the country, is the nation's second-largest private-sector employer and creator of first-time jobs and careers in big cities and small towns alike. As restaurant businesses continue to recover from the pandemic and tough economic times, the National Restaurant Association is advocating for federal, state and local policies that help them and their employees thrive and prosper.

Join the Association June 19-21, in Washington, D.C., for its Public Affairs Conference, the industry's largest grassroots lobbying event. It's an opportunity to learn more about legislation and regulations impacting the industry, and make your voices heard.