Articles
November 15, 2023
Let's talk turkey: Small Business Saturday is back!
Restaurants, take advantage of the event that's become an integral part of our country's busiest shopping season.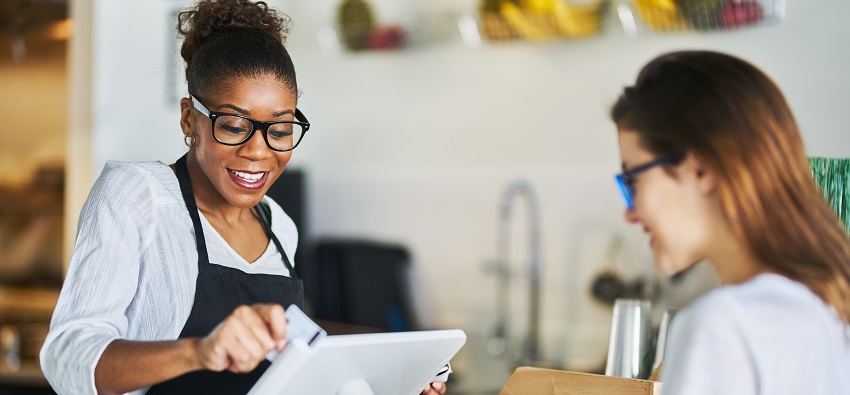 Small Business Saturday is a good time to start planning how best to increase revenues and connect with your customers and communities.
Every year, on the Saturday between Black Friday and Cyber Monday, consumers are encouraged to celebrate Small Business Saturday, a day designated for dining out and shopping at locally owned restaurants and retail establishments. The event supports small business operators and the work they do for the communities they work and live in.
This year,
Small Business Saturday
is Nov. 25. Founded by American Express in 2010, and co-sponsored by the Small Business Administration and Women Impacting Public Policy, the event is now an important part of the busiest shopping season for small restaurant and retail businesses around the country.
Though some consumers might not realize that many restaurant and foodservice operations are small businesses, more than 9 in 10 restaurants are staffed by fewer than 50 employees, and 7 in 10 of them are either single stores or independently owned establishments. With nearly 1 million outlets, the foodservice and hospitality industry is an economic juggernaut for local communities across the country.
According to Association research, the industry's impact on the U.S. economy is estimated at $2 trillion, with each dollar spent in an eating-and-drinking place generating an extra $2 in sales for other industries, and more than 50% of the U.S. food dollar spent in restaurants.
With Small Business Saturday just around the corner, it's a good time for operators to start planning how best to connect with their customers and communities to increase revenues and sales during the holiday season. Here are some tips on how to make the most of the event.
Play up your local status.
Your personable service, locally crafted items, and cozy ambience will stand out most. Not only that, people want to support their communities and the businesses representing them. Make it a point to put up signage saying you're a small business participating in Small Business Saturday and that shoppers should stop by to support you.
Have staff members offer food and beverage samples.
Also have them tell the story of your food, where it comes from, how it's made. This may attract hungry power shoppers and entice them to dine with you.
Team up with neighboring businesses
to cross-promote your goods and services.
Create a special Small Business Saturday menu
featuring items you want to try out. Include best sellers, but also offer new things you're experimenting with.
Provide quick, portable, or smaller items
since most customers will want to get back to shopping and not stop for extended breaks.
Promote gift cards and catering information.
Customers may want to purchase your gift cards as stocking stuffers, while others might be planning holiday parties, both in restaurant and catered off site.
Use social media
to let people know your Small Business Saturday plans. It's a great way to get the word out about your store and what you're offering.
For more information and to get tools to help make your participation seamless and easy, visit
American Express' Small Business Saturday website
.