Legislation to curb excessive credit card swipe fees introduced in Senate
Bill would enhance competition, reduce merchant transaction processing costs handed down to consumers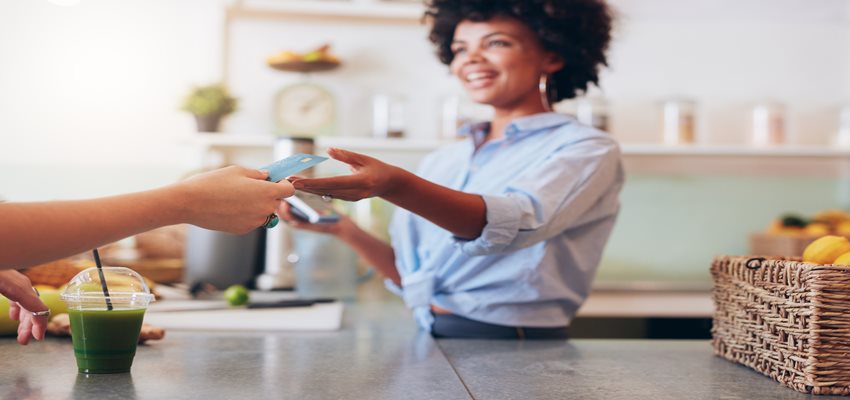 Interchange or "swipe" fees that restaurants incur to process credit card transactions are often the third highest operating expense behind food and labor. Lack of competition in the network processing sector has allowed these fees to surge. A bill introduced this month in the Senate would inject competition into that marketplace, helping to reign in those costs.
Introduced by Sens. Richard Durbin (D-IL), Judiciary Committee Chairman, and Richard Marshall (R-KS), the
Credit Card Competition Act of 2022
would allow restaurants and other merchants to choose which network processes their credit card transactions. Currently, two major networks dominate this space. Competition created by additional networks could help drive down fees that restaurants and customers pay.
According to the Merchants Payments Coalition (MPC), swipe fees cost businesses, including restaurants, $77.5 billion in 2021. The top two processors account for nearly 576 million credit cards, and approximately $3.49 trillion was transacted on these cards in the U.S. in 2021, according to the Federal Reserve.
Congress regulated fees associated with debit card transactions more than a decade ago in the Dodd-Frank Wall Street Reform and Consumer Protection Act of 2010. It included an amendment by Durbin that expanded competition in the debit card payment processing system and placed caps on debit card interchange fees. The Credit Card Competition Act of 2022 would do the same for credit cards.
"Credit card swipe fees inflate the prices that consumers pay for groceries and gas…," said Durbin in a statement announcing the legislation's introduction. "Bringing real competition to credit card networks will help reduce swipe fees and hold down costs for Main Street merchants and their customers."
"When it comes to Main Street vs Wall Street, I'll choose Main Street every time," said Marshall. "Convenience stores, gas stations and other small businesses in Kansas are being taken advantage of… at a time when they, and the communities they serve, are grappling with crippling inflation and staring down the barrel of a looming recession. Competition is the heartbeat of capitalism and that is what our bill will create, competition."
In conjunction with a May 2022 Senate hearing that examined the effect of swipe fees on businesses (as well as other barriers to competition in credit and debit card systems), the Association
detailed
how swipe fees hamper restaurants and small businesses from prospering.
The Association is working with the MPC and other consumer trade organizations to garner more support for the legislation in both chambers of Congress. Restaurants can sign-on to a letter of support by contacting Association VP, Government Relations
Matt Walker
or director of Technology & Innovation Policy
Brennan Duckett
.