Legislation expanding workforce opportunities introduced in Congress
The Essential Workers for Economic Advancement Act is a promising approach that would help address the nation's ongoing labor shortage.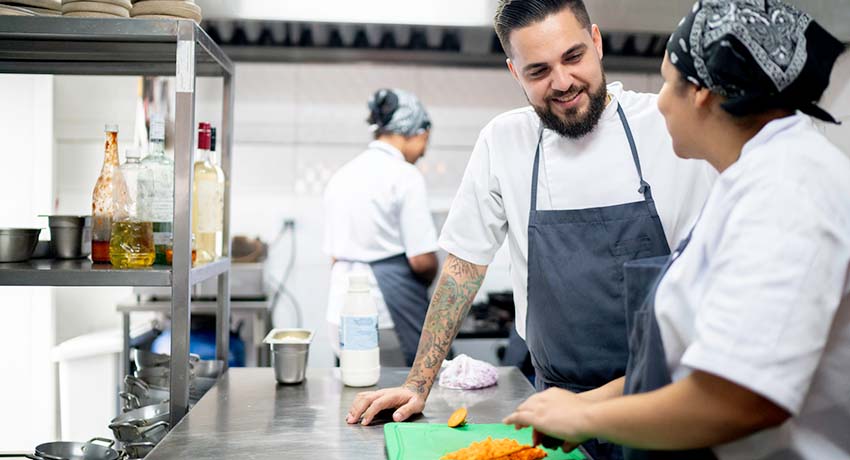 The country's labor shortage, which grew drastically during the COVID-19 pandemic, affected restaurants' ability to recruit and retain employees—a challenge that owners and operators have been facing for several years.
According to the Association's
State of the Restaurant Industry
report, roughly half of restaurant operators expect recruiting and retention will be their top challenge this year. More than a third of operators felt that way in 2019.
While there's not one silver bullet to fix the labor shortage, legislation introduced by Rep. Lloyd Smucker (R-PA) is one approach that could greatly help the restaurant industry.
The Essential Workers for Economic Advancement Act (H.R. 7239) would expand the country's workforce through a three-year, market-driven, non-immigrant visa program specifically in occupations that provide growth opportunities and career paths without the need for a college degree. The
EWEA program
would connect prospective workers with employers, both of whom must meet participation requirements.
"Overlapping blows of the pandemic and now an inflationary economy are limiting industry operations," said Association EVP, Public Affairs Sean Kennedy. "For restaurants to fully recover and grow, we have to be open at full capacity—and to do that we have to continue to grow our workforce. This program is a win-win for employers in desperate need of employees, and for individuals seeking training and opportunity."
A specific number of positions is allotted to employers that promote nationally recognized employee safety and health programs, hire workers under the
Work Opportunity Tax Credit
, or have comparatively low sales per employee—making restaurants ideal program participants.
"We appreciate Rep. Smucker's willingness to work with us over the last few months to ensure this bill will meet some of the unique needs of the restaurant industry and his leadership in getting it introduced in the House," continued Kennedy.
The Association will continue to work with members of Congress to help them appreciate how essential this tool is for industry growth and urge them to ultimately pass the legislation.