Kids LiveWell is free to restaurant operators
Kids' nutrition program makes it easy for operators to offer better-for-you kids meal options.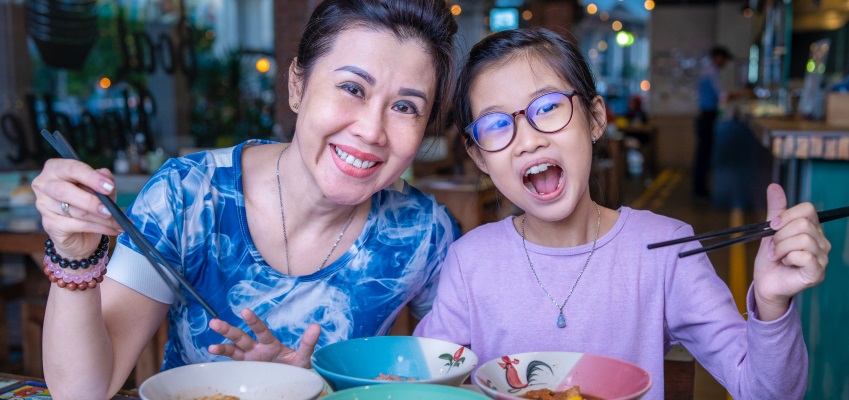 The program seeks to help operators provide healthy kids' meals to families looking for more nutritional alternatives on restaurant menus.
The Association's Kids LiveWell™ program, originally launched in 2011, was revamped and updated in 2019 to reflect new nutritional guidelines for children. On hold during the pandemic, the program was officially relaunched last fall.

A new webinar explains the changes in the updated program and offers a preview of what operators can expect to see at the Kids LiveWell booth during the National Restaurant Association Show, May 21–24

The Association developed the program to help operators provide healthy kids meals to families looking for more healthful alternatives on restaurant menus. "Based on updated nutrition science and market research, we focused on helping families feel empowered so they could maintain the healthy lifestyles they've created at home when they dine out at restaurants," says Jeff Clark, the program's director. "Simply put, they don't have to make overly complicated choices.

"Our founding chains account for more than 12,400 restaurants in the program," he says, "and new companies are interested in signing up."

The benefits to restaurant brands that join the program include:
Publicity from the Association, nutrition organizations and the media about the brand's participation in Kids LiveWell.
Becoming part of a community of operators making the effort to offer better-for-you menu options to kids.
Access to the icon identifying certified Kids LiveWell choices on menus, social media and in promotional materials.
While some of the nutritional requirements to participate have changed to further limit content such as sodium, added sugars, trans fats, and beverages other than nonfat or 1% milk, water, and 100% juice, developing menu choices that meet the guidelines is easier than ever, and now free of charge.

"We have a getting-started guide to make it easy for restaurant operators to participate," says Maggie Sommers Gentile, MS, RD, vice president of Food and Nutrition Policy, Food Directions, Washington, D.C., the Association's nutrition consultant. "Restaurants simply send an email to KidsLiveWell@restaurant.org to get started. Food Directions will contact you to go through next steps.

"You should be ready to gather nutrition information on your menu items from your suppliers (you'll need calories, sodium, saturated fat, trans fat, and added sugar information), and submit it to Food Directions via an Excel spreadsheet. Then Food Directions will work with you to approve or tweak menu items as needed to certify 2 meals and 2 sides options, and to make sure your restaurant has the Kids LiveWell default beverage policy in place."

The Association is offering a series of professionally developed KLW-qualifying recipes at the Kids LiveWell booth at this year's National Restaurant Association Show for any operators who may not have in-house recipe development resources.

"Kids LiveWell makes it easier than ever for restaurants to offer better-for-you options to their youngest guests by making it free and providing tons of new resources," says Clark.

For more information on the webinar or the Kids LiveWell program, email Jeff Clark at jclark@restaurant.org or Maggie Gentile at maggiesommers@fooddirectionsdc.com.