Interstate pork commerce faces uncertain future as states eye implementation of restrictive new laws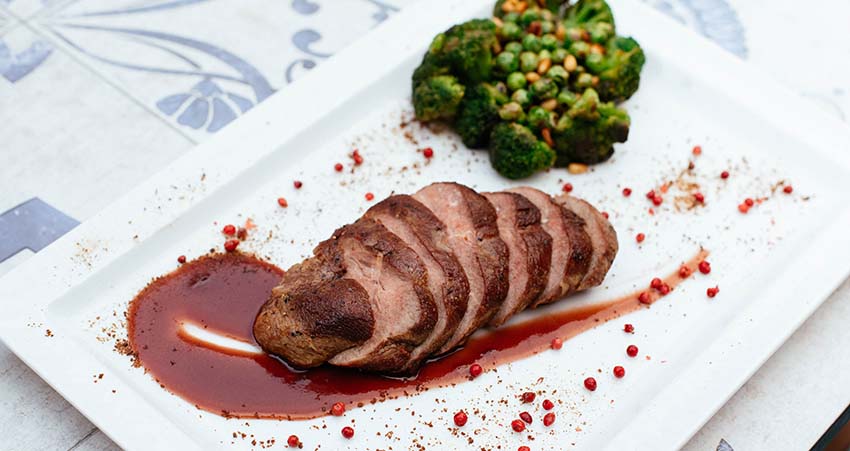 On May 11, the Supreme Court of the United States (SCOTUS) upheld a lower court's ruling to preserve California Proposition 12 (Prop 12), which prohibits the sale of pork not produced according to the state's production standards. This means restaurants in California will now have to source pork that meets these standards.
California requires that all pork sold in the state must come from farms that house sows with at least 24 square feet each and ensure their ability to stand up and turn around in their pens (this does not apply to pork in transit through the state). A separate limited injunction in a state case involving the California Restaurant Association allows non-compliant pork in the supply chain by July 1, 2023, to be sold, transferred, exported, or donated on or before December 31, 2023. As a result, the California Department of Food and Agriculture voluntarily agreed to the stipulations in the injunction, allowing state regulators, farmers, and sellers time to fully transition to the new standards.
Massachusetts' question 3
A similar regulation is the focus of a Massachusetts case, which would have major implications on pork producers and restaurants in that state and neighboring states along the East Coast.
Massachusetts Question 3 imposes the same housing requirements as Prop 12, but the Massachusetts compliance guidance currently has one key difference—if pork is traveling through Massachusetts on its way to another state, such as Rhode Island, Maine, New Hampshire, or Connecticut, the pork would be required to comply with the Massachusetts production standards. So essentially, Massachusetts is imposing its requirements on other states by virtue of its position as a major regional distribution center. Because of the SCOTUS decision on the California regulation, Massachusetts regulators will begin preparing to implement this law and have agreed to an August 23 effective date.
Pork Regulations' effect on restaurants
These new production standards in California and Massachusetts will impact producers, restaurants, and consumers across the country. The standards will make it much more difficult for producers to raise their livestock and result in higher production costs that will travel down the food supply chain, ultimately impacting foodservice businesses and consumers.
The Restaurant Law Center's efforts
The Restaurant Law Center (RLC) filed a brief with the Supreme Court in support of the pork producers arguing against Prop 12. The brief stated that Prop 12 unconstitutionally allows a single state to impose massive costs on a multi-state commodity without a legitimate local public interest. The RLC also argued that Prop 12 undermined the supply chain and would directly harm restaurants.
Unfortunately, Justice Neil M. Gorsuch, writing for the majority, rejected what he called a request by pork producers, restaurants, and others for the court to "fashion two new and more aggressive constitutional restrictions on the ability of states to regulate goods sold within their borders."
Now, the RLC is working with the Office of the Massachusetts Attorney General and the Massachusetts Department of Agricultural Resources to clarify that pork merely going through the commonwealth for consumption in surrounding states should not be covered by Question 3.
What producers, restaurants, and lawmakers can do
Lawmakers at the state level will have the most influence when resolving these production issues. Together, restaurants, pork producers, and consumers need to call on their local elected officials to push back on these restrictive laws and educate them on the negative impacts they will have on the industry, including supply shortages, high production costs, and rising consumer prices.
More information
The full opinion in the Prop 12 case can be found
here
and the RLC's complaint on Question 3 can be found
here
.