Articles
December 27, 2022
Instant Rebates: No-hassle way to stretch equipment $$
Program delivers the rebate right on the sales receipt; helps operators find best, most efficient, equipment and savings available.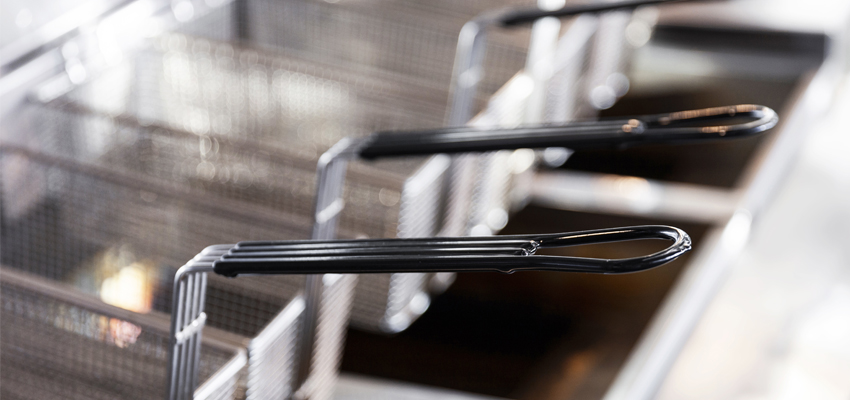 When you purchase an energy-efficient piece of equipment from a qualified dealer, the rebate shows up as a discount on your invoice immediately," FSTC's Richard Young says.
As operators continue to wrestle with high food costs and increased labor challenges, there's some good news this holiday season regarding some of today's financial challenges.

Energy utility companies are offering rebates to help operators purchase high-efficiency equipment, and 13 states (see list below) across the country are running "Instant Rebate" programs that make getting those savings super easy and hassle free—no paperwork involved!

"With instant rebates, you purchase an energy-efficient piece of equipment from a qualified dealer and the rebate shows up as a discount on your invoice…immediately," says Richard Young, director of Food Service Technology Center at Frontier Energy, San Ramon Calif. There are thousands of pieces of rebate-qualified equipment; if you're unsure if your dealer participates in an instant rebate program, just ask; they benefit from the programs as well.
Buy high quality, save money
"The reason most people don't buy more efficient equipment is it costs more up front," says Young, this despite the fact that high-efficiency equipment has been proven to have a much lower cost to operate throughout its lifecycle than lower efficiency equipment.

"That's where utility rebates come in. They're designed to help operators afford the more expensive, high-efficiency equipment. Utilities want you to take those rebates because less energy use means less need for new power plants and infrastructure, which helps keep costs down for everyone."

In its 35-year history, the FSTC has generated a lot of useful information that has led to good rebate programs from utilities across the country. But the old-school programs required operators to properly fill out paperwork and wait for the rebate. Instant rebates are literally appear on the purchase receipt at the dealership.

The biggest Instant Rebate program in the country is in California. California has more than 300 models on the fryer list alone with rebates ranging from $650 to $1,450. "Rebates for combi ovens go all the way up to $3,000, and there's a $4,000 rebate for conveyor broilers. All major types of cooking equipment are represented on the list," he says, "including griddles, fryers, broilers, steamers, and ovens, plus hot-food holding equipment."

Noncooking appliances also qualify, including refrigerators, freezers, ice machines, dishwashers, hand-wrap machines, and even demand-controlled kitchen ventilation systems.

California's Instant Rebates program information comes with a qualifying products list.
If you operate outside of California, the best way to get information about your state's program is to visit Instant Rebates.

In addition to California, instant rebate programs are available in
Washington
Nevada
Illinois
Indiana
Michigan
Pennsylvania
New York
New Hampshire
Massachusetts
Rhode Island
North Carolina
South Carolina
Most states offer rebates for both gas and electric equipment, but some limit their rebates to only gas or electric. Some state utilities have fryer rebates that almost cover the entire cost of a quality, high-efficiency fryer. It's worth checking out the websites to see what's available and whether a utility might be running a special promotional rebate on a piece of equipment.

Besides purchasing efficient equipment from participating dealers, the only other major program requirement is that you install the equipment in the kitchen at your restaurant's address in the qualifying state. You can't purchase a fryer in California and install it in Arizona, for example.
Questions and answers
For anyone who has questions about whether they qualify for rebates or how to find a participating dealer, a support line at (714)787-1098 will get you to an employee dedicated to helping you get the rebate dollars.

You can also email instantrebates@energy-solution.com and get quick replies to all your questions. If you're a chain operator and need help with ROI analysis or other engineering tasks, technical resources are available at no cost, and if you need assistance getting the message to your franchisees, there are outreach resources available as well. Contact the FSTC at FSTC@FrontierEnergy.com for assistance.

One thing to note—many utilities set their rebate dollars as high as possible at the beginning of their programs to stimulate as much participation as possible. Over time, as the program matures, those rebate amounts will lower. So, don't hesitate! If you have old equipment that's costing you a lot to maintain and needs to be replaced. And if you're planning a major renovation or building a new store, purchase your new equipment as soon as possible to take advantage of the highest rebates available.

As supply chain issues start to ease and operators are beginning to rebound, it's more important than ever to make smart purchasing decisions. Investing in better, more efficient, kitchen equipment will lower your utility bills and increase food production, winning smart operators a financial boost.

Dedicated to researching and promoting commercial kitchen energy efficiency, the Food Service Technology Center in Northern California has spent the last 35 years studying energy and water use in commercial kitchens and has proven that more efficient equipment produces more food per square foot, while lowering operating costs and potentially reducing food waste and labor needs