In a diverse world, use these 4 tips to succeed
As employees and guests become more diverse, it's important to understand how to capitalize on the diversity, says MFHA's Gerry Fernandez.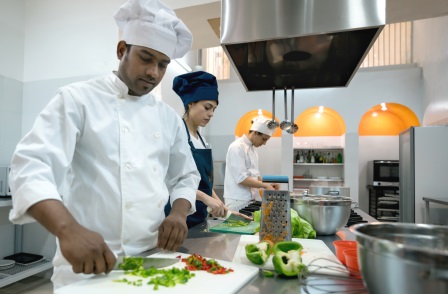 The restaurant industry is home to a diverse workforce. According to the U.S. Census Bureau, 47% of restaurant employees are minorities.

Among those, 25% are Hispanic, 12% are black and 7% are Asian. Four in 10 restaurant managers/supervisors and six in 10 chefs are minorities as well.

As the industry's employees and customers become more diverse, it is important for operators and employees to understand the benefits of diversity for the industry, says Gerry Fernandez, founder and CEO of the Multicultural Foodservice & Hospitality Alliance, a National Restaurant Association strategic partner since 2016. Being mindful and respectful about others' backgrounds and beliefs not only improves employee engagement, but customer service as well, he notes.

Fernandez says that practicing cultural intelligence is one of the best ways to achieve that goal. He defines cultural intelligence as having the knowledge and skills to effectively engage people from different cultural backgrounds and deliver better results.

Fernandez offers four tips for operating successfully in a diverse workplace:
Always seek clarity. Be insightful and knowledgeable; don't make cultural assumptions about others
Use a different vantage point to appreciate diversity. If you see the world from someone else's perspective, you can better understand the cultural divide.
Be intentional about wanting to learn. Create effective cross-cultural communication. Read books, make time to meet with others to trade thoughts, ideas and insights that you and they may not have about each other.
Don't accept stereotypes at face value. Reach your own conclusions, and understand that differences are not deficiencies.
Visit the Multicultural Restaurant & Hospitality Alliance for more information on cultural intelligence.