Honoring Juneteenth
Six ways restaurants can commemorate the newest federal holiday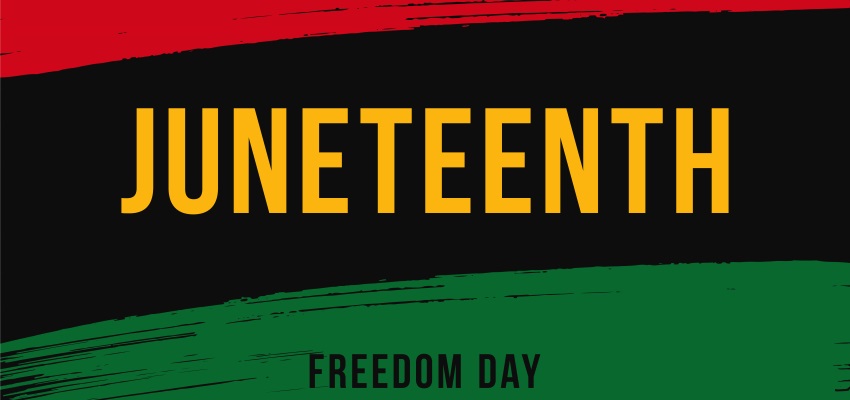 Juneteenth commemorates when troops arrived in Galveston, Texas, to pronounce all enslaved people free, more than two years after President Lincoln signed the Emancipation Proclamation.
Following the official designation of Juneteenth, June 19, as a federal holiday, Black-owned restaurants are ready to showcase their history and heritage through their menu offerings. It also offers all restaurants a moment to strengthen their support of the Black community.

Named a federal holiday in 2021, Juneteenth commemorates June 19, 1865, when federal troops arrived in Galveston, Texas, to pronounce all enslaved people free—more than two years after President Abraham Lincoln signed the Emancipation Proclamation.

After nearly 160 years, this day is finally gaining national attention. Restaurants across the country are commemorating Juneteenth—among them are 100 or so Black-owned eateries in Chicago, Atlanta, Nashville, and St. Louis expected to participate in the third Juneteenth Restaurant Celebration, organized by food blogger and social media influencer Jeremy Joyce of Black People Eats.

Known for his high-energy social media video reviews, Joyce is on a mission to connect everyone with Black-owned restaurants. Juneteenth is an ideal opportunity to spotlight often overlooked Black-owned eateries, he notes.

"It's an opportunity to highlight a culture that didn't have a light shone on it for so long and instead was stuck in the dark," says Joyce, whose contagious enthusiasm and close-up food shots leave viewers craving the culinary delights of the Black-owned restaurants he visits.

Here are six ways to shine a light on Juneteenth:

1 Go by the numbers. As a nod to the holiday's date, Juneteenth Restaurant Celebration participants are offering specials for $6.19 or $16.19. "It's a way to let people sample something at a restaurant they may not have tried," Joyce says. Likewise, several Oakland, Calif., Black-owned restaurants are featuring wine dinners, with entrees priced at $18.65 and a paired glass of wine for $6.19.

2. Host a heritage brunch. Juneteenth coincides with Father's Day this year. Black-owned restaurants can mark the occasion with a brunch featuring traditional food favorites. Or, emulate the specialties of famous Black American chefs, from Dolly Johnson, who served as White House chef in the 1890s, to modern day Black celebrity chefs like Carla Hall and Marcus Samuelsson.

3. Honor the colors. Highlight the colors of the Pan-African flag, red, black and green, representing the blood, people and land of Africa. Chicago's Brown Sugar Bakery is baking up a special Juneteenth cake with layers of black-out chocolate cake, red velvet cake, and green vanilla cake, with green cream cheese frosting. The price? $6.19 a slice.

4. Join in! Juneteenth festivities are popping up all around the country—from community block parties to city food festivals to Black Restaurant Week celebrations that tie into the occasion. These festivities spotlight the culinary contributions of Black-owned restaurants, introducing them to a wider audience and providing an opportunity to win over new customers. Be on the lookout for local celebrations to join.

5. Give back to the community. Commemorate Juneteenth by donating a percentage of your profits to help your local Black community. Last Juneteenth, soul food restaurant Sylvia's in New York City, donated a portion of the proceeds from its red velvet cake sales toward a scholarship fund for local students. Dozens of restaurants and other businesses in Portland, Ore., stand with their Black neighbors by donating 19% of their Juneteenth sales to the Black Resilience Fund. The nonprofit provides direct financial assistance to help Black Portlanders with groceries, rent, utilities and other basic needs.

6. Toast to the success of Black-owned beverage companies. Use Juneteenth to highlight beverages produced by Black-owned breweries, distilleries and wineries. If you don't currently offer any, this is the perfect opportunity to try one as a limited time offer (LTO). Be sure to include the beverage's back story on your menu or in promotional social media posts. Your LTO just might prove popular and become a regular offering!