Articles
November 09, 2023
Grow your own powerhouse team through apprenticeships
Platinum Dining Group CEO shares thoughts on helping potential employees reach goals.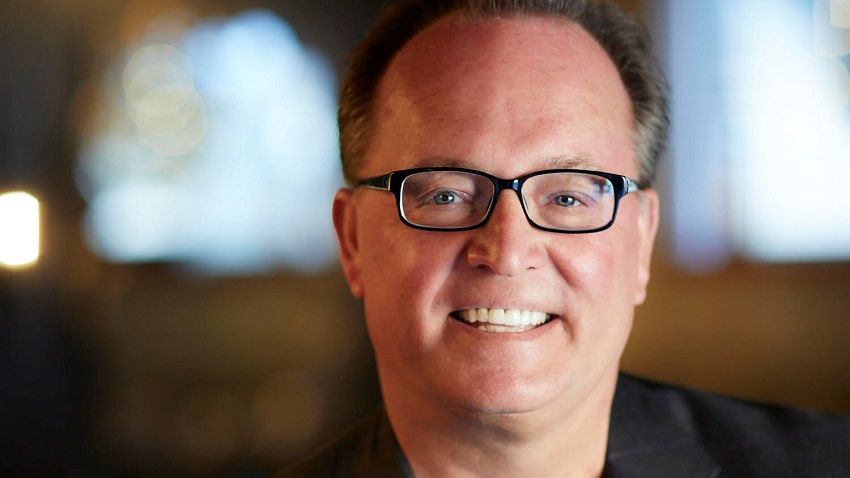 Georigi says nothing gives him as much joy as helping young people establish rewarding hospitality careers and achieve their professional goals.
Carl Georigi firmly believes in the power of apprenticeship training. The founder and CEO of
Platinum Dining Group
, owner-operator of six upscale-casual restaurants in northern Delaware, says providing career opportunities for the next generation of employees, managers, and executives will not only increase the restaurant industry's labor pool, but also strengthen and grow its myriad businesses.
A pilot member of the National Restaurant Association Educational Foundation's
Restaurant Youth Registered Apprenticeship Program
(RYRA), Georigi says nothing gives him as much joy as helping young people establish rewarding hospitality careers and achieve their professional goals. For
National Apprenticeship Week
(Nov. 13-19), he talks about the importance of apprenticeship programs for individuals and the industry.
Why did you get involved with the Foundation's apprenticeship program?
We saw it as a great opportunity to help shape, develop, and mentor our state's youth—particularly those who are interested in careers in hospitality. It gave us the ability to educate them during their more formative years and help them move forward in their careers. We love what we do, have a passion for our industry, and wanted to share it with like-minded individuals.
What's been the biggest rewards and challenges for you, the employees, and your business?
The greatest reward is, and always has been, watching their progress over time. Currently, we employ six apprentices at four of our six locations, and seeing them experience growth and success—and learn from failure, sometimes all in a single day—has been quite satisfying.
How does the training help your apprentices? What happens when they finish the program?
This is 'real world' training in a 'real world' environment that you simply don't receive in a classroom. Apprentices learn to work with people of all ages, genders, and backgrounds, from different parts of the globe. They experience the demands of the public, and the intensity of a busy kitchen, while working under duress and learning real-time problem solving. All are experiences and tools that will help them in any career path they choose. Most apprentices have already decided to continue a career in hospitality, but I find that the more open and honest you are with them, the better equipped they are to make life decisions.
Why are apprenticeship programs important to the restaurant industry?
They help generate an interest in our industry, and that goes a long way toward establishing an employee pipeline going forward. It also allows restaurants to provide very accurate experiences for the apprentices as opposed to what they may hear about, read, or see on TV.
What should employers know before committing to the program?
First and foremost, you've got to do your homework. You should know what to expect from the students who enter your building. Some will be motivated but won't have established skill sets. Others will have plenty of natural talent but may not seem that motivated. It's to be expected; they're still figuring things out. After all, they're kids, not adults. That's why you have to be adaptable and understand it requires a different approach than when you're handling a "seasoned pro." Nevertheless, we're a business first and classroom second. Mingling the two has its challenges.
What advice would you give apprentices looking to build careers?
I would recommend they do their research. Make sure the restaurant or kitchen they enter is reputable, with a strong company culture/philosophy. It would be good for them to identify what their goals are for the program and decide whether their goals match up with the restaurant they apprentice for. They may also want to talk to other apprentices about their experiences and what they were like. They should realize they're transitioning from a classroom to a business environment and take it seriously. The restaurant is investing in them so it's important they return the courtesy. Most importantly, I would recommend they take advantage of the experience. Many students don't get the opportunity to "test drive" a future career. At the same time, it's essential to remember that "nothing is given, everything is earned." An apprenticeship program can help launch their career path and provides an upper hand over job candidates who haven't had the same opportunity.