Get ready for the mother of all restaurant holidays
Mother's Day springs into action, bringing booming business all weekend to restaurants serving breakfast, brunch, lunch and dinner.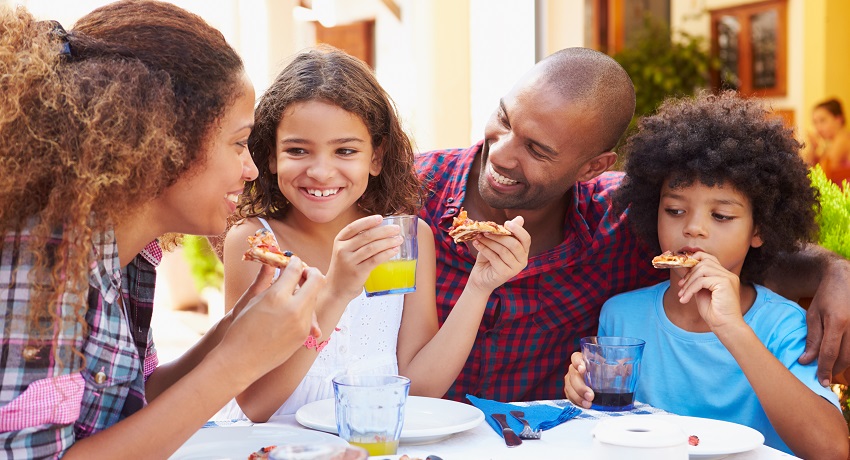 Of adults dining out on Mother's Day this year, 94% say letting restaurants do the cooking will reduce their stress.
Few holidays can deliver the sheer number of customers hoping to treat Moms to a great meal and gracious service—often with the whole family in tow.

The Association's annual polling on diners' plans for the big weekend tells us:
40% of adults say they plan to use a restaurant as part of a special Mother's Day meal. 30% plan to go out to a restaurant, 13% plan to order food in, and 3% will both dine out and order in for two different meal occasions.
Business will be hopping all day. Of diners planning to dine out: 10% plan to go out for breakfast, 35% for brunch, 40% for lunch and 43% for dinner.* If they're dining out, nearly 60% say they'll be bringing kiddoes under the age of 18.
For those planning to order in, via takeout or delivery, dinner is the winner with 49% buying the evening meal. But 40% will order in for lunch, 21% for brunch and 19% for breakfast.
Deals, discounts, delights
Marketing offers that would make customers choose your place over another similar restaurant differ depending on if the customers are dining at your restaurant or ordering food to-go.
Mother's Day meal discounts matter to 53% of customers ordering food to-go and to 43% of those dining at the restaurant. Free or discounted delivery is a draw for 43% of takeout customers, and 30% would opt to pick up their orders early in the day (to alleviate the kitchen later) if it meant a discount.
Offering a free add-in for Mom, such as flowers, a special cocktail, dessert, chocolates, or a small gift is an influence for 48% of takeout customers, 44% of on-premises diners.
A special Mother's Day menu is a popular option for 49% of customers planning pick food up from the restaurant and for 39% of customers planning to dine on-premises.
Get ready for families
With great opportunities come great challenges. Your busiest weekend of the year takes a tremendous amount of planning, coordination and work to pull off. Here are eight ideas in preparation for Mother's Day weekend:
Take a look at your dining room. Configure it with more six- and eight-top tables but save some room for groups of four and a two-top or two. Make sure that you have enough (clean) highchairs and kids' activities stocked.
If it's warm enough, ready your patio for the outdoor dining season—it will help with the guest overflow and 32% of Mother's Day customers surveyed choose restaurants in order to sit outside. Make sure there's shade and that diners are out of the wind. Find great tips for prepping outdoor dining spaces here.
Consider a pared-down menu, a prix-fixe lineup or family-style meals to ease kitchen production. Are you stocked with supplies and ingredients?
Assign a crew member to call those who have made large-party reservations an hour ahead of each meal rush to ask if they're still coming and if they need to make any adjustments to their reservation.
Make sure you're totally equipped to get to-go orders out the door and to wrap up leftovers. Are your takeout packaging supplies well stocked?
Now is the time to put up Mother's Day celebration signage to remind customers to book their tables or to-go orders in advance. Signs in front of the restaurant, by the cashier and on tables serve as great reminders along with cues on the website and social sites.
Make sure you have enough front- and back-of-house staff scheduled so everyone can make it through the weekend without supersize stress. This is the weekend to schedule your most experienced servers for shifts. And this may not be the best weekend to start newbies on service, but can they help with other tasks, like the takeout station? Make sure everyone gets scheduled breaks and stays fed and hydrated, especially if shifts cover doubles over breakfast (brunch), lunch and dinner.
Express your appreciation to your team and consider giving workers a combat-duty bonus—whether it's cold cash, an extra day off later, or a special dessert to take home. Moms are restaurant workers, too, and the ones who sacrificed part of their special weekend should get extra recognition.
Among adults planning to visit a restaurant for Mother's Day this year, 94% say letting restaurants do the cooking is easy and reduces their stress. Your good preplanning will make Mother's Day service run smooth as silk!

*Respondents could check more than one occasion