From food lab to front line
The Institute of Food Technologists annual IFT FIRST event and expo gives an advance peak at food and beverage trends on the rise.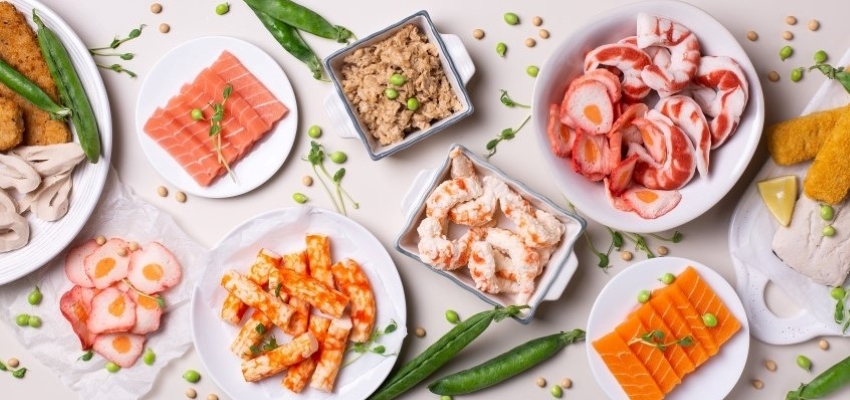 The "FIRST" in IFT FIRST expo stands for "Food Improved by Research, Science and Technology" and the event provides an advance look at the food and beverage trends for professionals in commercial food production and foodservice.
Among the latest trends, innovations, and solutions to advance the business of food:
Synthesizing a more sustainable future with ESG: Commitment to Environment, Sustainability and Governance is quickly becoming table-stakes for any food company to build relevance and capture investor and consumer attention. For some, ESG is environmental and sustainability and efforts to support a circular, regenerative economy including food and packaging recyclability, sustainable farming practices, and ingredient upcycling (finding value in unused food).
For others, ESG is how a company creates a healthful nutrition profile for foods that contribute to society's wellbeing. For many, ESG is all the above and more. Plant-based meat companies such as Proterra were at the center of this conversation and others focused on ESG partnerships (between manufacturers, farmers, suppliers, restaurants and customers) to create the maximum impact.
Sweet treats with less sugar and/or alternative sugar sources: Sugar reduction products flooded the expo floor. Tate & Lyle sampled zero-proof margaritas with less sugar using its proprietary allulose, and Monk Fruit Corp. displayed innovative beverage sugar-reduction solutions. Sugar-reduction alternatives were also marketed as ways to achieve keto-friendly solutions, indicating that low-carb eating trends are still in demand.
Honey and maple are also emerging as preferred natural sweeteners. Agrana and Lantic showed off their honey and maple capabilities. And Beneo showed that the functional benefits of beet sugar are emerging. The company's Isomalt, derived from pure beet sugar, has a natural taste and sweetness, and is half the calories of beet sugar with a low glycemic response.
Plant-based foods hold strong: Plant-based seafood and egg products are emerging in popularity. Holten Food Products displayed its plant-based egg white alternative in a variety of baking and dessert applications. Market intelligence research firm Mintel presented key and emerging trends impacting the food industry and plant-based seafood was at the top of the list. Mintel identified the vegan seafood trend in 2018 and continues to monitor the trend's growth.
Gut health is building momentum: Functional foods and ingredients were on high display, but gut health took center stage. Fibruline's chicory root fiber claims to provide a prebiotic effect (providing food for the gut's good bacteria), blood sugar control, and digestive and immune system health. Inulin fiber is emerging as an upcycled ingredient from the agave plant. Quality carbohydrates like organic milled flaxseed from Simpliful and good old-fashioned whole grains and beans are great ways to encourage gut health on the menu.
Flavor still sells: As the nutrition and sustainability trends influence today's food system, flavor still sells food. Asenzya blends function and flavor and displayed its wide variety of sodium reduction solutions including custom blended protein seasonings. Synergy Flavors introduced its Next Wave program that leverages its team's ability to turn insights into flavor solutions to meet changing consumer demands. Four top New Wave trends are self-care (nutrition, mindfulness, stress abatement), alternative living (plant-based foods and beverages), edible escapism (global flavor exploration and inspiration), and digital native engagement (beverages are a big part). Natural flavors and their ability to deliver clean labels were a focus of many conversations.
Learn more about what restaurant owners and operators are doing in the sustainability and nutrition spaces by joining one of the National Restaurant Association's Expert Exchange communities.