Food is love: Chefs use culinary talents to fight AAPI racism
Lucky Danger's Tim Ma and Moon Rabbit's Kevin Tien join forces to raise Asian-American culture awareness.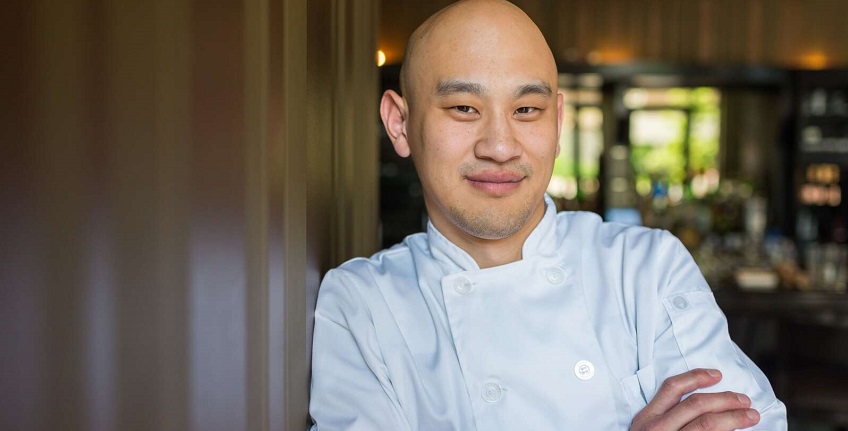 Ma says people typically experience other cultures through food, so it made sense to use it to help raise awareness and money for social causes.
Playwright George Bernard Shaw once said, "There is no sincerer love than the love of food."

In 2021, two Washington, D.C.-based chefs, Tim Ma and Kevin Tien, took that quote to heart.

As the country struggled with the pandemic, and tensions ran high, violence and racist rhetoric against Asian-Americans skyrocketed. The two restaurateurs joined forces to start Chefs Stopping AAPI Hate. It was their way of raising awareness and support for individuals and businesses plagued by racism and hate-related violence.
Fighting vitriol through food
As the attacks against Asian-Americans increased, particularly among older generations, Tien, executive chef of D.C.-based Vietnamese restaurant Moon Rabbit, and Ma, chef-owner of Chinese takeout concept Lucky Danger, reached out to their friends to fight the vitriol and violence the only way they could—through food.

"Typically, you experience other cultures through food," Ma says. "It's often all you know about them. We thought, because we're in the business of food, it made sense to do this. We use food to make money for our businesses so why not use it to raise money for our causes? We just wanted to do something and we knew people wanted to help but didn't know how."

Chefs Stopping AAPI Hate is focused on three goals:
Spreading awareness about anti-AAPI violence and AAPI racism
Raising funds to support AAPI victims and AAPI organizations
Educating the public on social justice issues that support AAPI solidarity
For its kickoff, the organization debuted a five-course takeout dinner created by five chefs that instantly sold out. The money raised helped cover costs incurred by victims of AAPI violence, including lost wages, medical bills, revenue losses, and, in some cases, funeral costs.

The organization continues to grow and now consists of more than 45 chefs in D.C., New York, Detroit, and San Francisco. It's raised more than $500,000 from dinners supporting the charity.

Participating chef-operators include D.C.'s Amy Brandwein of Centrolina and Piccolina, and Lydia and Peter Chang of Q by Peter Chang; NYC's Esther Choi of Mokbar; and Coop's Max Hardy in Detroit.

The group's most recent event benefitted victims of the Monterey Park, Calif., shooting in January. Another, at the end of 2022, raised funds to support World Central Kitchen's relief efforts in war-torn Ukraine.

The charity is also a way to create more of a community, especially for up-and-coming AAPI chefs, Ma says.

"There aren't a lot of Asian-American chefs right now, so it's important for us to set an example," he says. "Whether it's cooking or opening a restaurant, or something else, food is what we're good at. It's important to use it for good. Chefs are seen as community leaders, and, as Asian-Americans, we've got to stand together for our culture."

Tien believes it's important for Asian-Americans to speak up. "We want to continue spreading awareness, amplify the message for as long as we can, and focus on the future—a beautiful future—that we can pass on to everyone."

Asian-American and Pacific-Islander Heritage Month begins May 1. Pay tribute to the generations of Asian and Pacific Islanders who've enriched America's history and are instrumental in its future success. Learn more here. Also visit the Multicultural Foodservice & Hospitality Alliance to learn more about diversity, engagement, and inclusion in the restaurant industry.