FABI award recipients represent food and beverage trends
Three years of winning entries at the National Restaurant Association Show demonstrate trends emerging in new product development.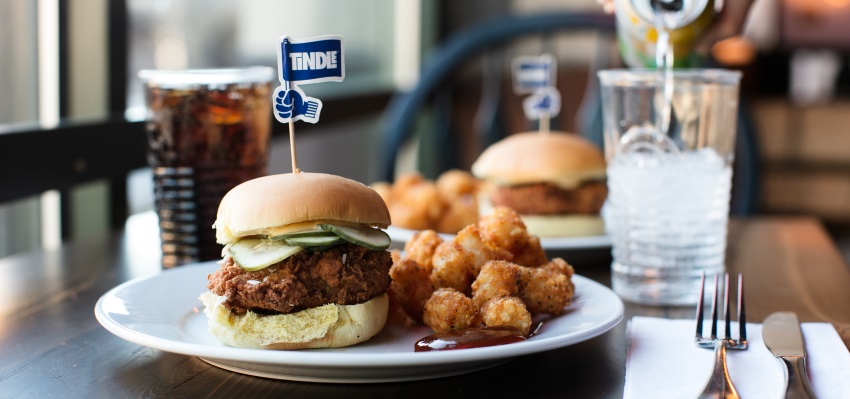 TiNDLE is chicken made from plants, but offers the aroma, taste, and texture of the real thing.
Progress waits for no one, not even a pandemic, as evidenced by food and beverage innovations of the past few years. The best of them receive the Food and Beverage Awards, which recognize companies for developing products that are on the cutting edge in new flavor profiles, creativity, and potential to boost sales.

Restaurant owners and other foodservice operators finally will have a chance to taste winning entries from 2020 and 2021 along with this year's winners at the National Restaurant Association Show, May 21-24, in Chicago.

You can sample winning products at their manufacturers' booths, but show organizers also will be scheduling tasting events during The Show at which multiple winners will sample their products in one space. To find out more about these sessions, sign up for The Show To Go for listings and tasting schedules, or check the FABI awards page.

Members of the panel of independent judges that evaluated submissions and selected winners for the past three years will be leading a discussion on innovation in the industry, Breaking New Ground in Food & Beverage, at the Education Super Center on Sunday, May 22, at 10 a.m.

Panelists will cover how they chose winning products from all the submissions, what trends they see emerging in food and beverage, what companies are doing to innovate in their product categories, and what the trends indicate about both consumers and the foodservice industry.

Some of the trends that emerged in the past three years include:
• More healthful foods and/or foods with health benefits such as antioxidant and anti-inflammatory foods/ingredients and other better-for-you options. "Products like Züsto show the continuing efforts by companies to address health through diet with products that don't sacrifice taste and functionality," says John Li, vice president, Culinary Innovation, The Wendy's Company, Dublin, Ohio.

• An increasing number of plant-based menu options. "There's been enormous focus on and explosive growth of analog proteins," says Farley Kaiser, director of culinary and innovation, GetGo Café+Market, Pittsburgh, Pa. "These products are much better than they used to be, and in many cases, like TiNDLE chicken alternative, indistinguishable from their animal protein counterpart." Others include Impossible Foods, Incogmeato, Beyond Meat, and Good Catch.

• "Non-alcohol adult beverages with bold flavors are gaining momentum," says Zia Ahmed, senior director, Dining Services, The Ohio State University, Columbus, Ohio. Some of the products that attracted the judges are Demitri's Gourmet Mixes, Brooklyn Food & Beverage Moshi Yuzu sparkling water, Athletic Brewing Co.'s Free Wave Non-Alcoholic Hazy IPA, and Blind Tiger spirit-free cocktails and mixers.


• Authentic, globally influenced flavors and ingredients. "Products like Distant Lands Coffee help exemplify the push for more unique and authentic flavor profiles that bring excitement and news to categories that are now leaning on global influence for inspiration," Li says. Other products the judges cite include Sabatino Truffles Tartufi Truffle Parmesan Seasoning, and Sevillo Fine Foods Chimichurri.

Judges also note that innovations aren't limited to established companies with large R&D budgets, but came from small independents and even start-ups as well. "The rising tide in innovation is raising all boats," says Ahmed. "I'm truly enjoying seeing the pressure on established manufacturers to become more nimble and think creatively about food."

"Innovation is more than simply introducing a new flavor as a line extension to a brand," Kaiser adds. "It's about coming up with a new way to think about the category." Nitro Pepsi is a good example, she says, as is a moonshot like Australis Aquaculture.

See the FABI awards page for more information on all the other winners from 2020, 2021 and 2022.