Articles
February 25, 2022
There's a catch to expanding SIMP, and it's bad for restaurants
Legislation in Congress would create onerous record-keeping requirements, raise seafood prices.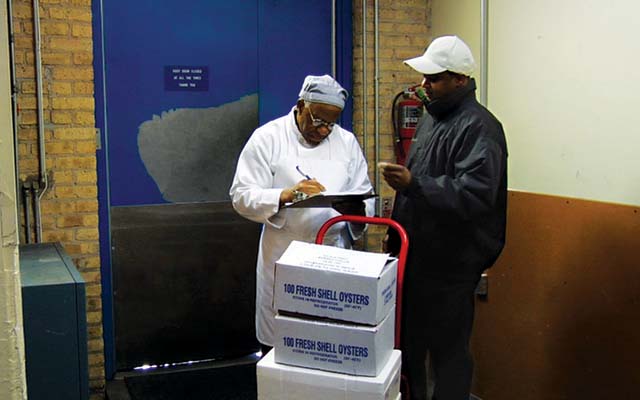 Following three days of intense debate on close to 300 amendments, the House of Representatives passed the America COMPETES Act (H.R. 4521)—legislation that aims to enhance the ability of the United States to compete on the global stage, particularly in the areas of research, science, and manufacturing.

Yet it's provision to expand the Seafood Import Monitoring Program (SIMP) would set off a chain of events that would burden the seafood supply chain, restaurants, and American families—all of which continue to struggle with inflation.

Currently, SIMP focuses on 13 categories of seafood that the National Oceanic and Atmospheric Administration (NOAA) deems to be high-risk for illegal fishing, and companies are already required to keep voluminous records on these species. The America COMPETES Act would expand SIMP from 1,100 species to cover 13,000 species and impose record-keeping requirements on the entire supply chain—from seafood producers to processors, distributors, restaurants, and retailers.

Proponents argue that expanding SIMP would combat illegal fishing, NOAA concluded in a May 2021 report that "SIMP does not prevent or stop illegal, unreported, and unregulated (IUU) fish from entering U.S. commerce."

In reality, the sheer volume of records for just one company would span hundreds of thousands of documents per week, making it unworkable not only for the seafood supply chain but also regulators performing audits.

Additionally, the time and cost of unnecessary administrative burdens translate into increased costs for consumers and even more hardship for American seafood workers trying to sell their products to American families (SIMP would apply to U.S. harvested species, which are often shipped to other countries for secondary processing and then re-exported to the U.S.)

Unfortunately, the idea to expand SIMP has been popular in Congress. Just last fall, the Association expressed concern to leaders of the House Committee on Natural Resources, that the Illegal Fishing and Forced Labor Prevention Act's (H.R. 3075) provision to expand SIMP would cause undue harm to multiple industries.

Now, the Association is calling on congressional negotiators to use language pertaining to SIMP contained in the United States Innovation and Competition Act (USICA, which passed the Senate in June 2021), over the House-passed America COMPETES Act.