Existing tech can help reduce labor and supply costs
Operators are discovering more ways to use technology and automation to save labor, trim costs, and generate more profit.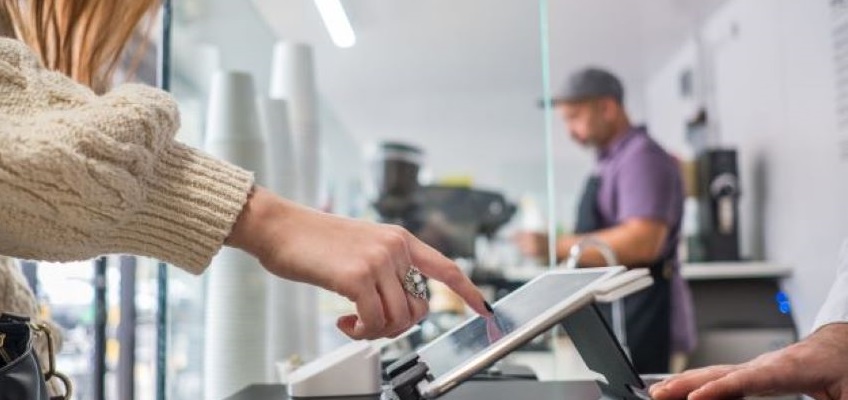 Operators are so busy running their businesses, they aren't taking time to learn what their POS system can do for them.
Faced with inflationary challenges, many restaurant operators are turning to technology and automation to help control rising costs.

According to new data from a National Restaurant Association survey, food costs are up 21.8%, labor is 18.3% more, supplies and admin costs are up 16.7%, and occupancy rates are 8.3% higher, compared to 2019.

To reduce skyrocketing operating expenses and continuing labor issues, restaurant businesses are turning to robotics to take on some repetitive tasks and unlocking assets they already have, like process automation and data collection insights enabled by POS and inventory management systems.
Making the most of current tech
"Operators are so swamped running their businesses, they're not taking the time to learn what their POS system can do for them," says Joe Costanzo, Sr., co-founder and owner, RevoltTek, Monticello, Fla., and former restaurant owner.

"A lot of restaurants are still manually doing payroll and scheduling, but these are processes that now can easily integrate into your POS system," he explains.

Many restaurants already have their employees log in for work on the POS system. With historical data, POS systems often can provide schedule templates based on the time of year, staff availability, your policies concerning overtime, etc., eliminating the paper notes from employees and manual scheduling charts.

With the POS system already logging employee hours, it takes a simple click to move that data into a payroll processing system, whether your own or a vendor's. The time saved by automating back-office tasks means managers can spend more time on income-generating efforts.
Streamlining customer ordering
According to a recent Wall Street Journal article, "More casual-dining restaurants and takeout joints are dispensing with direct phone lines, opting instead to divert customer calls to voice bots…" to free staffers to prep, cook and serve.

Operators cite as draws the consistency and accuracy of AI-managed orders, the fact that they can take multiple orders simultaneously, and that they automatically collect data on orders for analysis—something an employee manning a phone is unlikely to do.

"Online ordering can be integrated through your POS vendor too," Costanzo says. "Customers won't have to wait on the phone to place orders; they can take their time looking over your menu, and you can build in automatic upsell suggestions." Photos incorporated into online menus help with the upsell.

And your online ordering template easily transfers to a mobile platform and in-restaurant order "kiosk," which can be as simple as a tablet computer like an iPad. All the order data is then yours to mine.

Research from Deloitte shows that 70% of consumers prefer to order using self-ordering technology rather than ordering from a cashier, mostly because they can take their time deciding what they want.

Lots of operators made their menus accessible via a QR code during the pandemic. Consider adopting QR codes on individual menu items too. Customers simply scan the items they want on their phones, and—once customized and approved—their order automatically gets sent to both the POS system and your kitchen display system (KDS) if your system uses one.

Empowering customers to order directly online could save you the cost of at least one server.
Getting a handle on inventory
Here again, there are 3rd-party companies—or maybe your current POS vendor—who can integrate your back-office inventory program with your POS system.

The combination will help you track inventory in real time so you know what you have on hand. You can set triggers to let you know when you need to replenish stock, and you can forecast your needs based on past sales, seasonality, etc., according to Costanza.

These programs will even let you connect directly with your vendors, so orders submit automatically. And they'll let you know when to take advantage of supplier price cuts or warn you when prices rise above a set threshold.

"People think it's going to be really expensive," Costanzo says, "but a $100 per month subscription could save you $1,000 per month. And a lot of systems will even help with automating bill payment." All of these automations save time and money

Other inventory tips include asking your purveyors about products in oversupply that you could use to create new menu items, a special or LTO. And scrutinizing less expensive ingredients that could be substituted in recipes. Consider downsizing portions as well, like taking a16-oz. New York strip down to 14 oz., for example.
Using the data you have
"Don't get tied up in percentages," Costanzo advises. "Your POS and back-office systems can tell you to the penny what your food cost is, but would you rather sell a $10 item with 20% food cost, or a $20 item with 50% food cost?

"Look at profitability, not food cost. You're generating more cash to support the business, and larger tips for your servers. How do I sell more of that more expensive—and more profitable—menu item?"

Your POS data not only shows you what customers are spending money on; it also tells you who those customers are. If those customers have signed up for your loyalty program, you can gear rewards toward upselling or moving them to more profitable items, and your POS system can alert them to new rewards the moment they walk in the door.