Articles
September 21, 2022
Creating a food safety culture
In Week 4 of National Food Safety Month, ServSafe shows ways in which you can ingrain food safety in your restaurant's culture.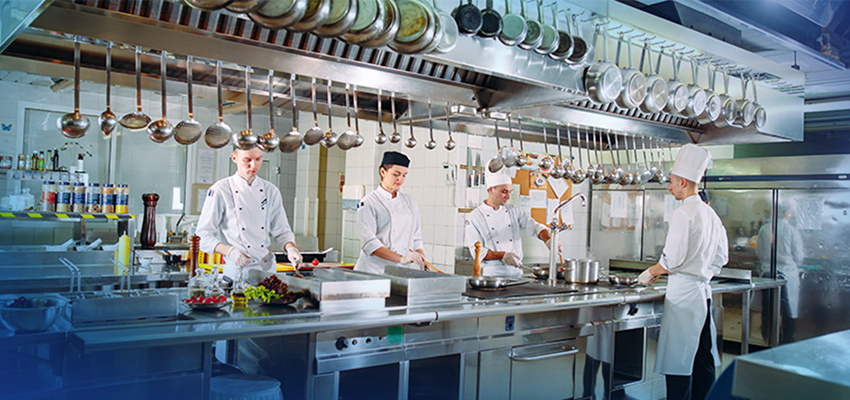 The benefits to creating a food safety culture can be substantial: increased sales, more loyal customers, reduced food waste, and even lower insurance premiums.
Though the COVID-19 pandemic had an enormous negative impact on the restaurants, industry sales have slowly recovered to nearly pre-pandemic levels. One positive effect the pandemic has had is an increased focus in restaurants on cleaning and sanitation.

That heightened awareness comes just in time, as research shows that consumers now are placing much greater value on cleanliness and sanitation, even more than menu prices, when they choose a place to dine out.

Even so, the CDC estimates that 48 million people get sick each year from foodborne illnesses. But when food safety procedures are diligently followed and rooted in the workplace, restaurants experience reduced error rates, increased customer satisfaction, heightened employee engagement, and other measures of success.

To help create and foster a successful food safety culture, ServSafe's Food Safety Focus blog post for Week 4 of NFSM offers up suggestions.

Creating and fostering an effective food safety culture requires instituting a set of shared attitudes, values, goals, and practices—no easy task. Restaurants and restaurant organizations should do a self-evaluation, determine what they need to change, plan on how to accomplish the changes, and invest in the effort. Above all, senior leadership must walk the talk.
Find your system
If, upon reflection, your restaurant needs to makes changes to create a food safety culture, first find a system that would work for your organization. One food safety management system (FSMS) that has gained significant traction across the restaurant sector is active managerial control. AMC is a proactive approach to food safety that includes:
Having certified food-protection managers on staff
Defining standard operating procedures for critical steps
Recognizing potential foodborne illness hazards in day-to-day operations
Training employees to prevent hazards by following specific control procedures
Monitoring the effectiveness of actions used to control hazards
Setting standards
Once you've identified a FSMS that will work, communicate it to your staff, and set the standard for what's expected. Once you've communicated goals, follow up with training. To be effective:
Use consistent terminology and teach employees in their native languages whenever possible
Use visual aids and participatory exercises to make learning more impactful and encourage open dialogue
Develop written standard operating procedures, and make them readily accessible to employees
Empower your team
No matter how long they've been with your restaurant or how much training they've had, employees fall into habits, and find their own comfort zone. Change can provoke doubt, prompting employees to question their abilities. You should invest the resources to reassure them while providing training so they know how to perform all designated tasks correctly and confidently. And give them the tools they need, such as ServSafeOps.

The benefits to creating a food safety culture can be numerous and substantial, including increased sales, more loyal customers, reduced food waste, and even lower insurance premiums. Read the blog post or visit National Food Safety Month.
---
Follow the Culture of Food Safety Scorecard
Culture Q's
To help you evaluate whether or not you can do a better job of fostering a food safety culture, ServSafe suggests you use the Culture of Food Safety Scorecard to self-evaluate, or begin by asking yourself the following:

Finding your system
Is my current food safety management system effective? If not, why?
What training certification program is the best fit for my restaurant?
Would incorporating company-specific training benefit my staff and customers?

Setting the standard
Are you and other senior leadership imparting best practices and leading by example?
Does your training messaging use consistent terminology?
Do employees know senior leadership was involved in the training development process?

Empowering your team
Do you emphasize the value and purpose of food safety training to your staff?
Are you highlighting the importance of food safety on individual and team levels?
Do team members, in turn, feel confident in their food safety knowledge?
---
NSFM is supported by Ecolab and Tork