Courts examining pork laws that hinder interstate commerce
SCOTUS to weigh in on California proposition while Massachusetts judge orders temporary stay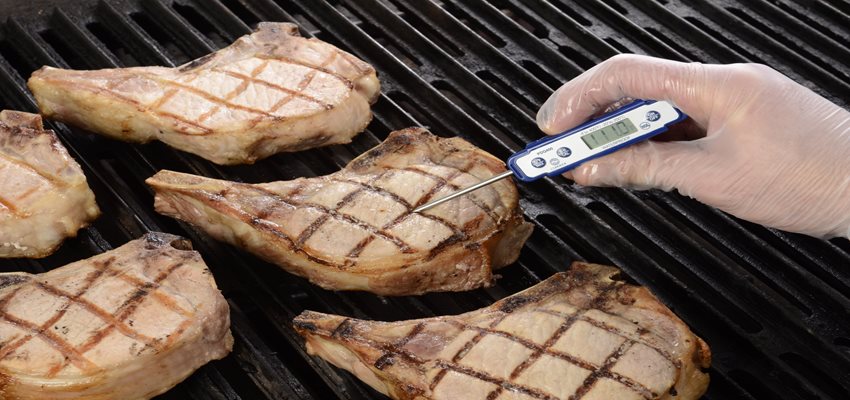 Bringing "this little piggy to market" will become harder for restaurants and their supply chain partners if laws in California and Massachusetts that restrict pork production and sales across state lines are allowed to stand.
According to the National Pork Producers Council, more than 140 million hogs were marketed in 2021, generating more than $28 billion in gross cash receipts and $57 billion in value added to the Gross Domestic Product.
Enacted in 2016, Massachusetts' Act to Prevent Cruelty to Animals included provisions that would have set new standards for the treatment of farm animals and the sale of animal products. Under these so called "Pork Rules," conventionally farmed pork would have been forced out of the Massachusetts market and neighboring states.
Earlier this month, a U.S. District Court judge ordered a
stay of enforcement
of the Massachusetts law after the Restaurant Law Center, Massachusetts Restaurant Association, HospitalityMaine, New Hampshire Lodging & Restaurant Association, Rhode Island Hospitality Association, and the National Pork Producers Council sought a preliminary injunction and filed a
lawsuit
against the state.
In the suit, the RLC sought the stay of enforcement of the law as it applies to pork produced outside the state, arguing that the "Pork Rules" violate the dormant Commerce Clause of the U.S. Constitution, place a burden on interstate commerce, and deprive businesses of their rights.
"Regardless of whether some sellers can comply with the requirements and some consumers support the spirit of the new law, the precedent of allowing each state to pick products it would like to regulate would have staggering national implications for the supply chain. These barriers to trade—based on unique value judgments—will make the national economy more fragmented, inefficient, and hinder growth," said Angelo Amador, executive director of the RLC in a
statement
following the ruling.
The stay of enforcement, however, is temporary as U.S. District Judge Mark L. Wolf noted that the Supreme Court of the United States (SCOTUS) could rule on a similar case involving a California law that raises the same issues.
In the case of
National Pork Producers Council v. Ross
, the NPPC appeal argues that California's Proposition 12, a voter-approved state statute that changed environmental requirements for breeding female pigs, also conflicts with the Interstate Commerce Clause of the U.S. Constitution and creates extraterritorial regulation, over which California has no authority. The NPPC appealed to SCOTUS last September after the U.S. Court of Appeals for the 9th Circuit agreed with the U.S. District Court for the Southern District of California to dismiss the NPPC's complaint.
Arguments in National Pork Producers Council v. Ross are scheduled to take place before SCOTUS on Oct. 11, 2022.