Control your food waste to reduce rising costs
Operators are repurposing ingredients, reducing the number of supplies they purchase, and tracking the waste they create to manage expenses.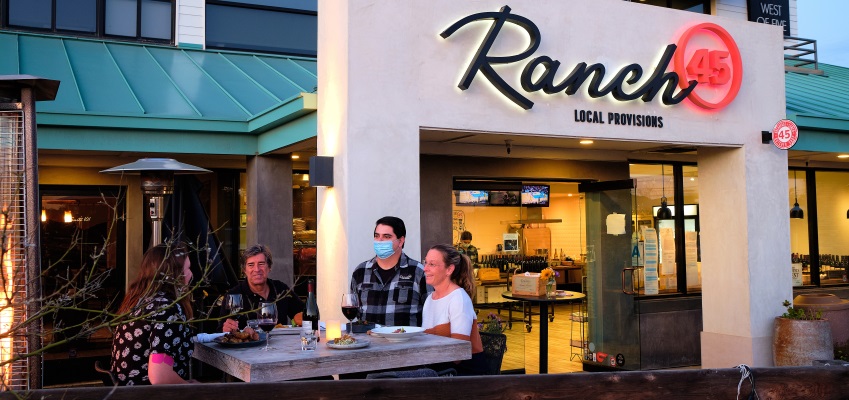 Ranch 45 restaurant purchases whole cows from local supplier Brandt Beef, and uses every part to reduce its waste and food costs.
As inflation, supply chain challenges, labor issues, and increased food costs bedevil operators, many are seeking ways to control expenses. Reducing back-of-the-house food waste is one of them.

From using technology to track the amount of waste they produce to monitoring how much food they actually purchase to using up the ingredients stored in their pantries and walk-ins, restaurateurs are getting more creative about operating more efficiently.
Swapping supplies
Chad Langston, district manager for a Zaxby's franchise in Clarkesville, Ga., says his group of 12 stores controls costs by communicating regularly and swapping supplies. Each store purchases what they need, and then trades and shares with the others.

The practice started at the height of U.S. supply chain issues, but now the managers do it to cut down on waste and making unnecessary purchases. "All of the team members have great relationships with each other; that's why it works so well," he says.

The GMs communicate with each other to find out what each one has and what they might need. As the week progresses they trade products based on each store's internal menu mix data. Before ordering a resupply of an item, a manager will first reach out to fellow stores to see if they can spare the product.

"Some locations sell more salads, while others sell more wings, so we swap if and where products are needed."
Churning beef into butter
Pam Schwartz, co-founder and general manager of Ranch 45 in Solana Beach, Calif., says her restaurant, which specializes in steaks and other beef-centric dishes, purchases whole cows from local supplier Brandt Beef, and uses every part to reduce its waste and food costs.

For example, the kitchen melts fat scraps into beef tallow, which is used as shortening in pastries, cakes and breads. The restaurant even makes soap from it, which is sold on the premises.

"The fat scraps could have gone straight into the trash," she says, "but I knew we could find a way to make money off … something most operators would consider waste." Schwartz began by taking the scraps and clarifying them as you would butter. "We started by browning our steaks in it, and then started thinking about what else we could do. That's when we decided to use the tallow in our brownies, breads, and cakes."

She found she could replace a quarter of the butter used by replacing it with tallow. The cost on tallow is less than 50 cents a pound, while butter is about $3 or $4 a pound.

"Right now we're working on using it [instead of butter fat] to make ice cream," she says. "We're still trying to figure out the right ratio so it isn't overpowering. It has to be good and taste delicious."
Measure waste to manage costs
Tracking food waste is one of the most effective ways to reduce food costs, says LeanPath marketing director Sam Smith.

According to Smith, commercial kitchens typically waste 4% to 10% of the food they purchase before it ever reaches the customer's plate. "If a restaurant with a $1 million annual food budget loses $40,000 to $100,000 before the food leaves the kitchen, that's a huge inefficiency," he says.

"The restaurant operator also loses on the labor he or she paid for to purchase, inventory, prep, and serve that food. The price of food waste is actually more expensive than the cost of the food itself. If you're looking to gain efficiency and reduce costs, controlling your food waste is fairly low-hanging fruit."

Smith notes that an operation overproducing an extra half pan of scrambled eggs on its breakfast buffet, for example, could track, analyze, and store that data to determine why the food was wasted and adjust production accordingly.

"Tracking delivers the data and insight you need to reach the operational efficiency today's economic environment demands," he says. "You have to identify where the waste is occurring, and make adjustments to prevent it from reoccurring."

This article is the second in a series exploring the challenges caused by inflation and what some industry operators are doing to sustain margins.