Once temporary, cocktails-to-go becoming permanent fixture across U.S.
States heeding call from businesses, consumers to extend popular pandemic tool.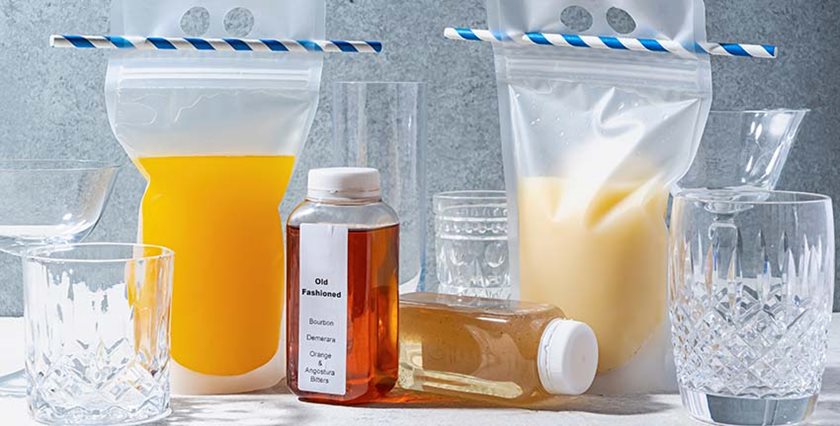 In her January State of the State address, New York Governor Kathy Hochul lifted the beleaguered spirits of hospitality businesses and New Yorkers alike when she announced plans to bring back the state's temporary alcohol to go initiative that was first implemented via an emergency regulation in 2020 but expired last June.
Last month, the Virginia House of Delegates and Senate passed legislation extending cocktails to-go delivery until 2024. It now awaits Governor Glenn Youngkin's signature.
The two states join a long list of localities across the country that see the economic value of cocktails to go, whether from increases in sales (and subsequently sales tax revenue) or retaining employees.
"Typically, alcohol, especially cocktails, is one of your highest margins," said Association VP, State Affairs and Grassroots Advocacy Mike Whatley in an interview with
PEW Stateline
. "When you're relying more on takeout and delivery, if you're missing cocktails to-go, you're missing that revenue stream."
In New York alone, off-premises alcohol beverages accounted for a median of $3,000 in sales for restaurants that offered them during the period of time in which they were allowed, according to a survey conducted Feb. 17–March 2 this year by the New York State Restaurant Association. As a result, it's likely those sales represented approximately $30 million in sales each month for New York's fullservice restaurant industry and likely translated into approximately $1.2 million in additional state tax revenues each month.
According to the Distilled Spirts Council of the U.S., more than 32 states currently allow some form of to-go, pick up, or delivery. Arizona, Arkansas, Delaware, Florida, Georgia, Iowa, Kansas, Kentucky, Missouri, Montana, Nebraska, Ohio, Oklahoma, Oregon, Rhode Island, Texas, West Virginia, Wisconsin, and D.C. have made cocktails to-go permanent.
Yet each state's approach during the pandemic is unique in the country's patchwork of alcohol laws and regulations, which have not changed since the
end of Prohibition
. Some measures were initially limited to just beer and wine while others also place requirements on accompanying meal purchases, product packaging and transportation/delivery logistics.