Celebrating the work of 3 great black chefs
During Black History Month, we're paying tribute to African Americans' contributions to the restaurant industry.
Meet three influential African Americans who altered the history of America's restaurants: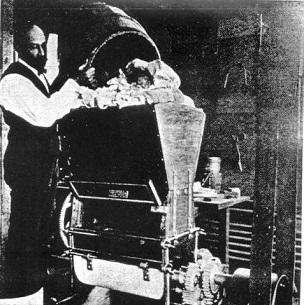 Joseph Lee
Born in Boston in 1849, Joseph Lee worked at a bakery, prepping, cooking and serving food. He eventually owned and operated two restaurants and a catering business in the late 19th and early 20th centuries.

Perhaps his greatest achievement was inventing a machine in 1895 that tore, crumbled and ground stale bread into – breadcrumbs! The invention was the result of Lee's dislike of wasting and throwing away bread. He used it to create various dishes, including croquettes, cake batter, and breading for fish and other fried foods.

After selling the rights to his invention to Royal Worcester Bread Crumb Co. of Boston, he developed a bread-making machine that mixed and kneaded dough so quickly and efficiently, it did the work of five or six people and more hygienically, too. It remains the basis for machines used today.
Ernie Royal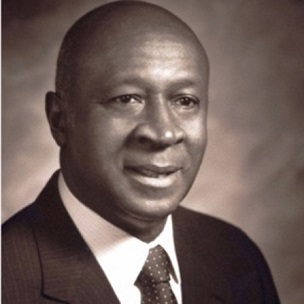 Ernie Royal owned and operated Royal's Hearthside Restaurant in Rutland Vt. He began his career as a dishwasher and worked his way through culinary school. In 1962, he and his wife, Willa, opened Royal's Hearthside. He was first African-American member of the National Restaurant Association Board of Directors and chairman of the board's human resources committee.

Gerry Fernandez, CEO of the MultiCultural Foodservice & Hospitality Alliance, which became part of our association late last year, was a cook in Royal's kitchen. He often called Royal the "Jackie Robinson of the foodservice industry."

Royal established the Culinary Institute of America's Willa and Ernie Royal Endowed Scholarship Fund for Minority Students. He died in 1994.
Edna Lewis
Known as the first African-American celebrity chef, Lewis was the doyenne of elegant Southern cooking. The daughter of an emancipated slave who helped start Freetown, Va., the small farming town where she was born, Lewis moved to Washington, D.C., and then New York City.

After working as a laundress, seamstress, newspaper columnist and political activist, Lewis and her friend, John Nicholson, opened Café Nicholson in 1949 in Manhattan. She died in 2006 at age 89.

Visit the Multicultural Foodservice & Hospitality Alliance to learn more about diversity in the restaurant industry.