Articles
November 15, 2022
Apprentices represent industry's future
Educational Foundation's apprenticeship programs offer experience and opportunities students can't get anywhere else.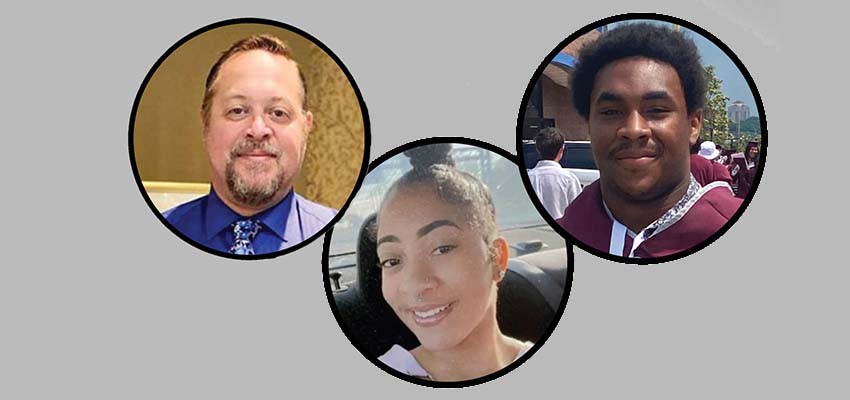 Pictured from left are ProStart instructor Scott Cave, and RYRA apprentices Jaymeera Harris and James Henry
National Apprenticeship Week, celebrating the value of apprenticeships to businesses throughout the U.S., runs through Nov. 20.

To highlight apprenticeship week's importance, we talked to two alumni apprentices—James Henry and Jaymeera Harris—participants in the Restaurant Youth Registered Apprenticeship program (RYRA), run by the Foundation's Restaurant and Hospitality Leadership Center.
Increasing skills and possibilities
RYRA, which is currently offered in Colorado, Delaware, Louisiana, and Maryland, connects young people to apprenticeship opportunities in the restaurant industry. It combines on-the-job learning with classroom instruction to increase skill level and improve economic mobility. It aims to train and retain highly skilled workers and put them on a long-term career path that encourages advancement in the hospitality sector.

Listen to our podcast episode on the importance of apprenticeships

Harris, a former ProStart student who is now apprenticing at Platinum Dining Group's Taverna Rustic Italian in Wilmington, Del., says her apprenticeship is really the same as having a full-time job in the restaurant. She started on pantry, where she says she learned about desserts and the prep for that station, then moved on to pizza, grill and fry, and then sauté and bulk prep.

"I asked a bunch of questions, got a lot of advice, and tips to help me grow," she says. I learned different techniques that I never learned before, but I got it down pat. It's just an exciting experience to be able to connect everything. It feels like being in school, but you're working at the same time. It's pretty dope."

Henry says he's thankful for his apprenticeship, that it's opened several doors for him as he begins his career. He, too, started studying the culinary arts as a ProStart student during his sophomore year in high school. Though he wasn't sure at first that a career in restaurants and hospitality was what he really wanted to pursue, he says he's now excited about his future.

"This program has helped me learn how to cook different foods and operate in different types of restaurants and atmospheres," he says. "It's given me an opportunity to be much more involved."
Goals for the future
Both Harris and Henry have big career goals in mind for the future.

Harris plans to move to a different restaurant, Red Fire Grill, owned by the same company she's currently apprenticing for. She will study to become a sous chef and continue to expand her culinary knowledge. Henry plans to continue studying restaurant management and will move over to High Five Hospitality Management Co. to continue his training.

ProStart instructor Scott Cave says he couldn't be happier about the two apprentices' progress and prospects.

"James and Jaymeera were both kind of on the fence about what they wanted to do, but I told them this program could open up opportunities for them," he says. "The education, experience, and certificate they get at the end are accomplishments they will take with them, something that shows their growth, determination, and willingness to work hard to get where they need to go."