Allergy Alerts: Identifying Sesame
From burger buns to gochujang, sesame is a common ingredient in restaurant fare and is now the 9th major allergen in the U.S.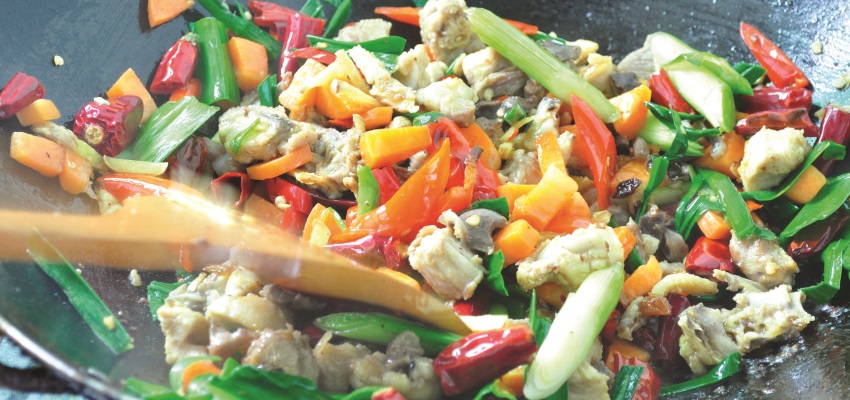 Train staff to ask about sesame in all its forms, from seeds to oil to seasonings, when guests mention a sesame allergy.
Restaurants should be prepared to identify sesame in its menu items as part of its allergen communication and training processes.

But it's not as easy as one might think to identify sesame on a label because sesame goes by many different names. For example, sesame is present in hummus in the form of tahini and ground sesame paste and can be present in breadcrumbs if sesame seed bread is used in the crumbing process.

Food Allergy Research & Education (FARE) recommends looking for these food names to identify sesame:
Benne (benne seed, benniseed)
Gingelly, (gingelly oil)
Gomasio (sesame salt)
Halvah
Sesame seed
Sesame flour
Sesame oil
Sesame paste
Sesamol
Sesamum indicum
Sesmolina
Sim Sim
Tahini
Tehina
Til
May be hidden as "natural flavor" or "spices" in an ingredient statement
May be used in the same facility or manufacturing line as non-sesame containing foods
Soon, the Food & Drug Administration will require all retail food manufacturers to include the presence of sesame on a food label in the same way that other top allergens are identified today. Restaurant operators should require suppliers to identify sesame in the same way. Supplier-led allergen identification will help the restaurant identify sesame more easily, but the restaurant can train its staff to double check when a guest specifically mentions a sesame allergy.

Ask staff to take note of menu items containing sesame oil, too. According to FARE, studies show that most people with soybean or peanut allergies may be able to eat items made with their oils if the soybean and peanut oils used are highly refined.

Sesame oil is not highly refined. It should be labeled with a sesame allergen and be avoided by people who are allergic to sesame.

When in doubt, train staffers to consider menu items to contain sesame until the kitchen can confirm it one way or another. Erring on the side of caution will help keep your guests safe.

Discover all the best practices for safe allergen handling by exploring the ServSafe Allergens online course, and connect in person with ServSafe food safety professionals at the ServSafe Booth #6000 in the North Hall of the National Restaurant Association Show, May 21-24, at Chicago's McCormick Place.