86 Food Waste: Donate and discount to reduce waste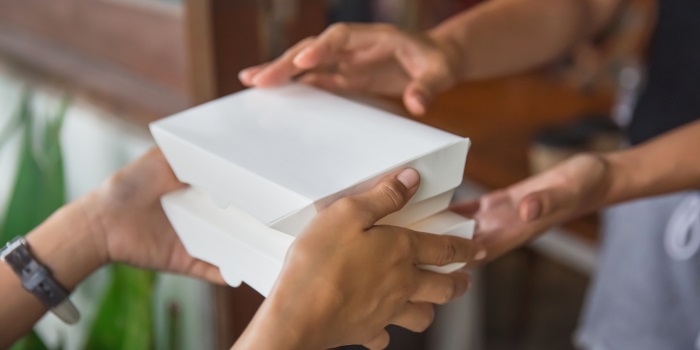 The world is raising its voice against global food waste, a crisis borne from estimates that 1/3 of all produced food is wasted.
Joining the call, the National Restaurant Association partnered with the World Wildlife Fund and, with the support of Essity/Tork, developed the 86 Food Waste initiative, which includes seven actionable measures restaurants can use to prevent food waste, from auditing your waste situation and reengineering your menu to working with suppliers, and setting up donation practices.
Four steps to successful donation programs
Donation is a very effective means to reduce food waste and comes with additional positive benefits including boosting your brand and winning repeat customers. Key steps to follow include:
1. Designate a donation coordinator
Charge at least one donation program lead (but ideally two or three) to help the program continue through shifts and staff turnover. Find employees who are motivated by the cause.
2. Follow food safety protocols
Keep food donations out of the temperature danger zone (41°F -135°F). Bring hot food down below 70°F within two hours, and to 41°F or below within the next four hours to cool it safely. Hold refrigerated food below 41°F, and frozen food at 0°F or below.
3. Gather and analyze data
Track the weight and frequency of donations to spot trends that in turn help adjust buying and food preparation routines.
4. Inform and train staff
Communicate with your staff regularly so they understand how food needs to be prepped to donate to partner programs. Use test-runs to troubleshoot problems before official rollout. Encourage employees; their participation in food waste reduction is a huge contribution to a very important global crisis. Set goals and celebrate when the team succeeds.
Power in partnerships
A successful food donation program requires partnership and support. Fortunately, several organizations offer advice on finding, choosing, and connecting with food donation partners:
Embracing technology to sell food surplus
Today, it's no surprise tech starts-ups and apps are part of the food waste reduction solution. Many restaurants are selling daily surplus at discounted rates through apps. These are items left at the end of the day due to overproduction and cancelled or abandoned orders.
Customers, some of whom would otherwise never have the opportunity to experience your restaurant, can access your fare for a price they're more likely to be able to afford, and help you maximize yield and lower food costs at the same time.
Some operators list meals available online for buyers to select. Others simply advertise a pickup time for that day's available surplus—the meal's a surprise—and it's first come, first served.
Does it work?
International start-up TooGoodToGo, has amassed more than one million app users and 4,200 partners across 15 countries and eight major U.S. cities. The result? 85 million meals that would have gone to waste instead sold at discount at the end of the day.
Other discount meal app businesses include:
For a full breakdown of food waste reduction strategies, download the free series of information at 86foodwaste.com.