8 ways to create click-worthy job listings
Get your job posting to stand out from the competition.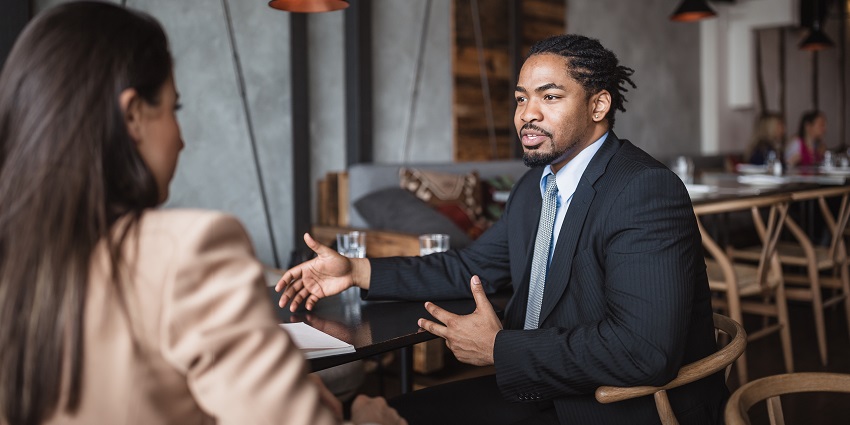 Platforms, such as Diversity Jobs, promote your job openings to specific segments of the population. This includes the African American and Black community, disabled people, and older workers.
More than 1.1 million. That's the number of job openings in the accommodation and foodservices sector, according to the latest data from the U.S. Bureau of Labor Statistics (April 2023). The question is: How can restaurant operators and managers get their postings to pop to the top of these extensive job listings in an online job search and attract good candidates? (Some job sites allow you to buy sponsored listings, which will help them appear more often in search results for a longer period of time.) Check out these eight tips.
Keep to the key words. Ask yourself: What key words would I enter if I were searching for this type of job? For example, if you're hiring for a server, simply use "server" as the job title in your posting, and avoid clever terms, such as "guest attendant." To ensure that your ad reaches its target audience, include "restaurant" within your title or description, recommends Natalie Luke, vice president of Human Resources at Berg Hospitality Group, which operates 10 restaurants in Texas.
Specify compensation. Nearly half (49%) of job seekers say that the desire for a better salary is what prompts them to search for a new job, according to a survey by job-posting site Indeed. By listing a salary range, job seekers can decide upfront whether the position meets their requirements. That way you'll entice individuals who find the salary competitive and avoid wasting time with individuals who find the salary insufficient.
Highlight your restaurant's culture. Showcase what differentiates your restaurant. "If you just focus on pay, you might get people, but they might not stay long-term," says Christopher Shand, chief people officer at Silver Diner Development, which operates 23 restaurant locations in the mid-Atlantic region. "They may jump to you, but the next time a competitor posts at a higher rate, they might jump there." Silver Diner attracts applicants by emphasizing its people-first culture that empowers team members to "thrive both professionally and personally." The postings highlight the company's career ladder and development opportunities, stressing that the majority of general managers started out as hourly workers.
Point out the perks. Today's job seekers have options; so, operators need to make the case for working at their restaurant. Do you offer flexible schedules (a frequent request from millennials and Gen Z workers), free meals, mental health resources, medical benefits, paid time off, tuition reimbursement or any other perks? Put those benefits front and center in your postings. "I like to lead with the benefits," says Luke, who grabs job seekers' attention with the straightforward heading: "What's In It For You."
Spotlight your core values. "Post-COVID-19, you often can't find someone coming off the street that's already got five years of restaurant experience," Luke notes. "So, you've got to go back to the basics with training." That's where core values play an important role. "We're looking for people who have the same core values that we have: a passion for genuine hospitality, good integrity, a smile on their face." By advertising your core values, you'll attract applicants who share your basic principles and can be trained in the job specifics. Gen Zs are often looking to make a difference in the world and be a part of something bigger, so highlight any community involvement and your commitment to societal issues, like sustainability initiatives.
Say it in Spanish. Silver Diner routinely posts ads in Spanish. "We do find it helpful as it broadens our labor pool base," Shand says. Make sure a bilingual employee reviews the Spanish posting to ensure that it captures all the nuances, which can be lost in a direct translation, he recommends.
Target diverse workers. Platforms, such as Diversity Jobs, promote your job openings to specific segments of the population, including the African American and Black community; people with disabilities; and older workers, which is expected to be the fastest-growing group of workers within the next several years.
Tap into technology. Instead of manually selecting where to place job postings, some human resources professionals are turning to programmatic job advertising tools that use advanced technology and extensive market data to optimize ad placement. "It's awesome," says Luke. "Based on your location and the job position that you're looking to fill, the programmatic advertiser knows where to send it [your posting] to get you the best bang for your buck.
The National Restaurant Association updated its Restaurant Industry Job Descriptions resource with more than 60 full restaurant-level and corporate-position job descriptions to use as a basis for your operation's job postings. While it lists myriad responsibilities and qualifications as prompts, experts agree the most effective job postings are short and simple.