Articles
February 09, 2022
7 value propositions with potential
From loyalty and subscription programs to pop-up specials, restaurants give guests more for their money.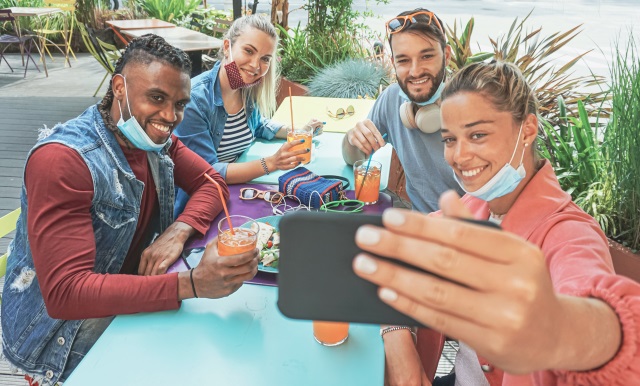 The 2022 State of the Restaurant Industry report finds guests want more value, and operators want to give it.
According to the National Restaurant Association's 2022 State of the Restaurant Industry report, customers say they want more value for their money, and restaurateurs, already challenged by supply shortages, higher food costs, and a labor shortage, are seeking ways to give them the value opportunities they're searching for.

1. Loyalty and rewards programs. Association research reveals that 8 in 10 adults—including nearly 9 in 10 Gen Z and millennials—said they'd likely join a loyalty and rewards program if offered by a favorite local restaurant. In addition, 65% of quickservice, plus a majority of coffee & snack and fast-casual operators, expect loyalty or frequent-customer programs to become more widespread this year. More than 4 in 10 fullservice operators also agreed.

Potential benefits: These programs can draw customers, increase visit frequency, grow brand awareness, and boost profits. Loyalty points, referral rewards, discounts, free delivery, or even a secret menu, provide reasons to choose your establishment over another.

2. Smaller portions at a lower price. Adjusting portion sizes offers customers value and helps operators manage inventory, especially with supply chain shortages. According to the report, 72% of adult customers said they'd likely order smaller portions if offered at a lower price at a restaurant they patronize. Among millennials and Gen Z adults, nearly 8 in 10 said they'd take advantage of that kind of offer.

Potential benefits: Smaller portions at lower prices are a way to offer more value menu options without requiring more supplies or labor.

3. Discounts for dining on slow days and off-peak times. On off-peak days, typically Mondays and Tuesdays, a restaurant can attract guests interested in incentives. Nearly 80% of all adults said they'd take advantage of discounts and deals on less busy days of the week. They're also interested in dining deals between traditional meal periods. Association research found that 76% of all adult consumers said they'd likely take advantage of this option.

Potential benefits: Special off-peak discounts and deals not only increase on-premises customer counts, but online orders, as well. Advertise them on social media, websites, and in-store/in drive-thru.

4. Multi-course meal bundles for takeout or delivery. Operators can take advantage of consumers' increased off-premises use by offering multicourse meals that include, for example, an appetizer, entrée, and dessert. According to the research, 68% of all adults said they'd likely order multicourse meal bundles if offered at restaurants they visit.

Potential benefits: Bundles bring in a higher ticket average and expose customers to more items on the menu than they might have ordered individually.

5. Items to round out home-cooked meals. Restaurant operators can build off-premises business by supplementing customers' meals at home. More than half of adults said they're more likely to incorporate restaurant-prepared items, such as a main dish, side, or dessert, into meals made at home than they were before the pandemic. Among millennials and Gen Z adults, this rises to more than 70%.

Potential benefits: Some 75% of consumers say restaurant foods provide flavor and taste sensations that just can't be easily replicated at home. Mixing home cooked and purchased food is a great way to meet in the middle.

6. House accounts. In return for pre-paying a certain amount to the restaurant, customers receive a bonus. For example, a customer who pays $50 gets $60 added to their account; a customer who pays $100 gets $125, and so on. Funds are deducted from the account to cover each visit. According to the research, 57% of adults said they'd likely participate in a house account program if one of their favorite restaurants offered it. Among millennial and Gen Z adults, 75% said they'd participate in this type of program.

Potential benefits: House accounts can help lock in repeat business. Some restaurants enhance these types of offers with additional rewards, access to special offers, events, and exclusive experiences, which younger guests say is a big draw for them.

7. Pop-up specials based on daily traffic. Limited-time lower prices, a free appetizer or drink, or special menu items generate buzz when they're off-the-cuff and unexpected. These menu maneuvers can be communicated via mobile apps and social media. More than 7 in 10 adults would likely pay attention and try to take advantage of pop-up specials if offered by a restaurant in their area. Among millennials and Gen Z adults, the number rises to 8 in 10.

Potential benefits: Restaurant pop-up deals give everyone on social a reason to share; that's great publicity. The approach allows chefs to try out new items too—maybe an appetizer or drink—to get a sense of a new item's potential.
The National Restaurant Association's 2022 State of the Restaurant Industry report is considered the authoritative source for restaurant industry sales projections and business trends. The report is free to members (a $349 value).