6 tips on using strategic storytelling successfully
Kindra Hall, this year's Marketing Executives Group keynoter, will share ways to better capture consumer attention.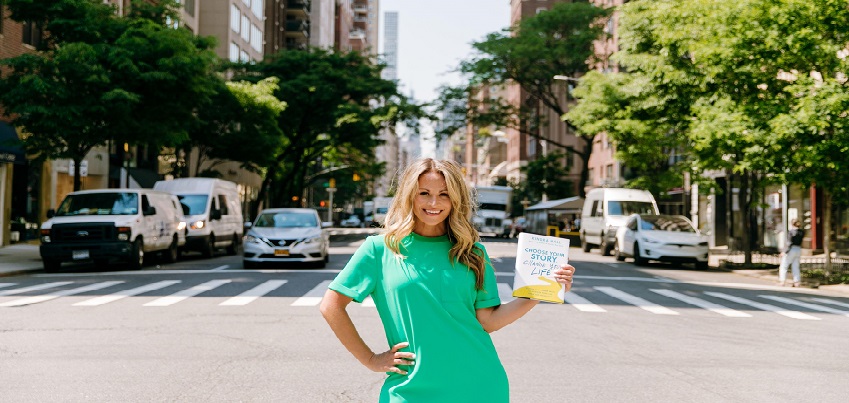 Hall says her goal is to inspire teams and individuals to better communicate the value of their companies, products, and individuality through storytelling.
For restaurant marketing executives, telling good stories borne out of their businesses can have a huge influence on their brand's popularity and impact its ultimate success.
This year, the
National Restaurant Association
will focus on the importance of storytelling at its
Marketing Executives Group
(MEG) conference in Chicago, May 17-19.
Keynoting the event is best-selling author and award-winning storyteller
Kindra Hall
, who will talk about "Stories That Stick: The Irresistible Power of Strategic Storytelling."
She will address the shift from a transactional economy to connected communities where businesses work to satisfy customers, maintain relevancy, and grow sales. Her theory: businesses, brands, sales teams, marketing teams and leaders at all levels must deploy strategic storytelling to capture consumer attention and connect with them on a more personal level.
The author of "Stories That Stick: How Storytelling Can Captivate Customers, Influence Audiences, and Transform Your Business," Hall says the goal is to inspire teams and individuals to better communicate the value of their companies, products, and individuality through storytelling.
When it comes to storytelling in business, you may have a message, but lack a story to make it resonate, Hall says. Or vice versa. Sometimes you have a story, but don't know how to transform it into a compelling message.
Sharing your story is a lot simpler than you think, she says. Here's how to do it.
Grab paper and a pen. Divide your page into two columns. Top left, write the word 'Story' and jot down notes on the stories you want to share. Stories can cover anything, from where supplies are locally sourced to a profile of a great manager to an above-and-beyond customer service story. At the top of the right column, write the word 'Message.'
Focus on the stories and lessons learned from your experiences. Think about themes that permeate your story, like passion for the business, service, loyalty, or perseverance. Maybe you learned something from failure, through working with others, or the importance of communication, trust, and reliability. Use the different components in your stories.
Don't hold back on your details. Use them to expand the elements of the story. Each item represents an opportunity to connect it with a relevant message. Next, move on to develop the marketing messages that your story demonstrates and supports.
Think about your message and customer touchpoints. If you send out weekly updates or newsletters, host monthly meetings, or post on social media, what do you want people to walk away with from any one of those messages? What do you want customers to know or feel about your restaurant brand?
Incorporate themes. Do you talk about the pursuit of excellence, about perseverance? Do you talk about commitment to customers? What actions do you encourage people to take, and what actions do you not tolerate? Those are things to consider and write down.
Cross-reference your two lists. This will help determine whether the message matches the story. Look for intersections in both columns that make it possible to tell the story you want to tell and make it matter. Remember, you only need one for it work.
Get ready to attend MEG, now in its 42nd year, and join Hall, plus more than 300 restaurant marketers and powerhouse industry partners, for a master class in connection. Register today!