4 ways you can promote Pride Month at your business
The MFHA shares ideas on celebrating strides made to recognize the LGBTQ+ community.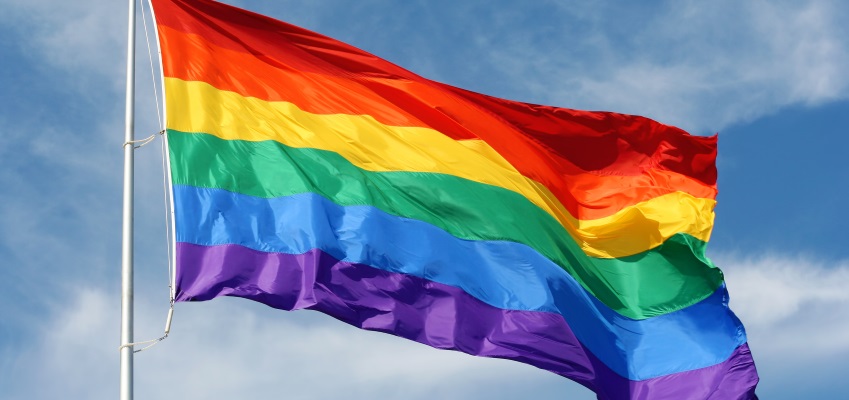 Take pride in displaying symbols and flags. This is a great way to show customers and associates they're welcome and appreciated.
Pride Month, observed each year in June, is dedicated to supporting LGBTQ+ rights and pursuit of equal justice. Communities across the country celebrate through events, parades and festivals, to engage and uplift the community's voices.

Pride month commemorates the Stonewall riots of June 1969, when members of the LGBTQ+ community fought back against police raids on gay bars in order to retain places where they could be open about their orientation without fear of arrest.

This year, the Association's Multicultural Foodservice & Hospitality Alliance partnered with cultural competency consultant Seva Global to offer tips and advice on promoting Pride Month. On June 2, the two groups collaborated on MFHA Celebrates! to suggest culturally conscious ways to recognize members of the LGBTQ+ community.

Tim Vesperman, Seva Global's new head of LGBTQ+ Strategy & Business Development, told attendees that when he first started his career, identifying as a gay man was challenging. "We went through struggles, but also achieved great wins." He added that now, people, especially the younger generations, are much more accepting. "People are just people, and they've learned to love them for who they are, not what they'd like them to be."

Vesperman said the key to understanding is listening and appreciating different points of view.

"One of the most important things we can do is take the time to listen and understand when other people talk about their differences," he said. "Even if you don't have all of the answers, the willingness to engage and ask questions politely, but with curiosity, is generally appreciated. People are happy to educate others about themselves, their cultures, and unique needs."

The presentation also provided four ways to acknowledge Pride Month.
Take pride in displaying symbols and flags. This offers a great way to show your customers and associates they're welcome and appreciated.
Show your spirit through service. Get involved in community service. Whatever you do, whether it's big or small, will seem huge to customers and employees. You can offer catering or discounts for an LGBTQ event or reach out through social to let groups know your operation welcomes everyone. Your actions will help make people feel better about themselves and who they are.
Support LGBTQ businesses. Spread the word about these businesses, whether they're restaurants or other small establishments. Support them to help them succeed.
Participate in a local Pride parade or festival. Get a group together, dress up, and have fun! Get involved to tell the stories about why you support the LGBTQ+ movement and hear others' stories. Show how proud you are of your business and your people.
Visit the Multicultural Foodservice & Hospitality Alliance to learn more about diversity, engagement, and inclusion in the restaurant industry.