Chicken wing specialist's beer sales take wing
Guests flock to J. Timothy's Taverne for craft beer by the can and cocktails by the glass.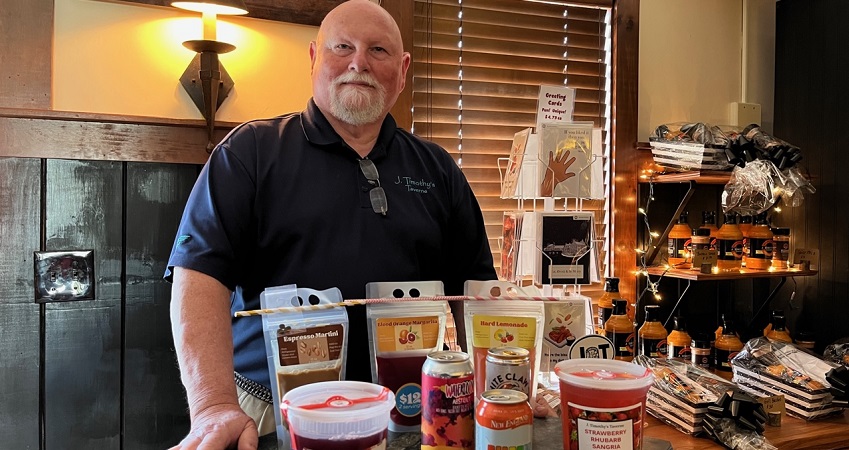 Adams says he averages sales of 50–75 to-go beers per week; cocktails to-go sell similarly, about 200 a month.
If you ask them, most foodies will tell you J. Timothy's Taverne has always been the place for great chicken wings, but now it's also known for an alcohol-to-go program featuring a vast selection of craft beers sold by the can and cocktails by the glass.

According to owner Tim Adams, J. Timothy's always did a fair amount of to-go food sales—somewhere around 12–15%—but when the pandemic hit, and the state began allowing the sale of alcohol to-go, the Plainville, Conn.-based restaurant embraced a renewed spirit of entrepreneurism, seeking ways to increase revenues.

One way was to create a general store where everything, including pouches of the restaurant's famous sangria, margaritas, espresso martinis, craft beers, and even cookies and wing sauce, could be purchased online and picked up curbside.
Learning to think retail instead of like a restaurant
"The hardest thing was to think retail instead of thinking like a restaurant," he says. "We recognized consumer patterns were changing dramatically, so we committed to having everything they wanted in one place. We also knew they didn't want us to be a replacement for the package store down the street. They wanted us to operate like the beer house we are, but also have the pieces they might need at the last minute, and quick access to that beer they couldn't get anywhere else."

Adams says he averages sales of 50–75 to-go beers per week; cocktails to-go sell similarly, about 200 a month. He also sells about 50 sangrias and 8–10 bottles of wine to-go each month. J. Timothy's selection of by-the-can beers is especially popular with younger adult male customers willing to spend between $5 and $8 for a specially crafted brew.

"You won't find any mainstream domestic beers because that's not what my customers want," Adams says. "We're catering to guests who like and want beers they can't easily find, haven't had in a long time, or haven't experienced yet."
Adams has learned a lot since he started selling alcohol to-go. His biggest improvements are hiring staff dedicated to online orders, including memorizing scripts suggesting the purchase of craft beers or cocktails with food, and marketing the products with smart and effective signage.

But the biggest lesson learned has been paying attention to his guests' changing habits and desires.

"Consumers are different about how and when they dine out and how they buy, and we've had to change with them," he says. "We hope alcohol to-go continues because it allows us to sell things we couldn't before and give our customers what they want. That, I think, is only going to grow. It'll be a while before people start hanging out again in bars on weeknights till 10 or 11 p.m."

In the meantime, Adams intends to keep adding new items to the growing list of retail products he sells. Besides the wing sauce, baked goods, cocktails, craft beers, bottles of wine, and pouches of sangria to-go, he's selling $85 bourbon gift baskets as well.

"None of this is a revenue stream that's going to carry us to the moon," he says, "and I don't look at it as adding tons of money to my bottom line. It's an offset to my other expenses—found dollars."
Download the report
Download the report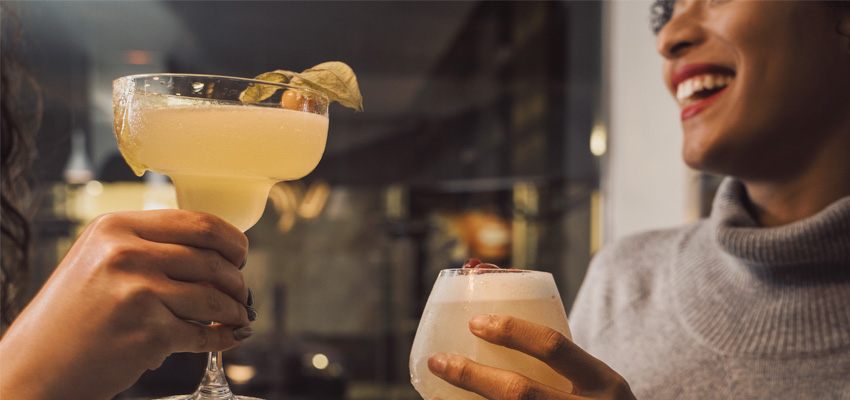 Reports
On the Menu: Trends in On- and Off-Premises Beverage Alcohol
June 06, 2023