Survey finds restaurants at the heart of Mother's Day celebrations
For those planning to dine out May 8, lunch and dinner look to be the meals of choice.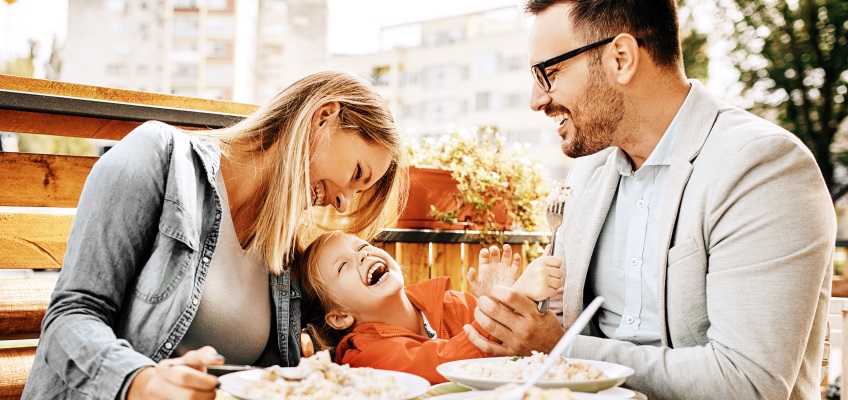 Some 48% of consumers planning to go to restaurants on Mother's Day will opt for lunch.
Consumers say restaurants will play a big role in how they celebrate Mom this year, according to a National Restaurant Association survey conducted in late April.

Of the respondents planning to take moms to a restaurant for a special Mother's Day meal or meals
48% are expecting to take them out for a celebratory lunch
45% will go out for dinner
30% plan to opt for brunch
21% will celebrate at breakfast
"After experiencing more than two years of limited on-premises dining, consumers are returning to restaurants, especially to celebrate the special occasions and socialize with family and friends," said Hudson Riehle, the Association's senior vice president of Research.

Other key findings:
27% of respondents overall plan to visit a restaurant for Mother's Day this year
18% say they'll order takeout or delivery from a restaurant
38% expect to eat a home-cooked meal at their home or someone else's home
Respondents who said they plan to dine out also said incentives would impact their choice on where to go.
46% said they'd go to a restaurant that offers a special Mother's Day menu
44% like the notion of a free add-in for Mom, such as a special cocktail, dessert, flowers, chocolates, or small gift
41% said they could be swayed by a special Mother's Day discount
36% want outdoor seating—either on a patio, deck or sidewalk
Incentives would play a part in the restaurants consumers choose for takeout and delivery orders as well.
51% will choose one restaurant to order from over another if it offers a free add-in for Mom, such as a special cocktail, dessert, flowers, chocolates, or small gift
49% said a free or discounted delivery fee will seal the deal
44% will look for bundled meal deals—e.g., appetizers, entrees, and dessert
41% like Mother's Day discounts
33% want a curbside delivery option
32% said they'd like a discount for early pick-up
29% are looking for the option to include alcoholic beverages with their orders
"Mother's Day has always been one of, if not the most popular, special occasions celebrated at restaurants," Riehle said. "Whether it's on-premises or through a takeout order, this year will be no exception."

The online survey of 1,000 consumers was conducted April 22-24, 2022, by Engine for the National Restaurant Association. Numbers may add up to more than 100% because some consumers plan to dine out or order restaurant takeout or delivery more than once on Mother's Day.