Supply shortages impact menu execution
Ongoing supply issues force restaurant kitchens to adapt through menu management, simplification, and ingredient innovation.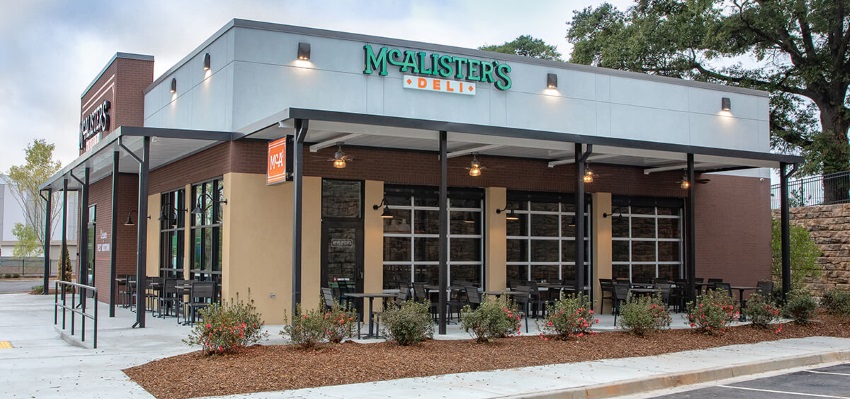 Unsure of regular deliveries, many restaurants are altering their menus to continue operating efficiently and meet customers' needs, according to Anissa Mandell Chance, senior vice president of Supply Chain at Focus Brands, parent of the Schlotzsky's, Carvel, Cinnabon, Moe's Southwest Grill, McAlister's Deli, Auntie Anne's, and Jamba Juice brands.

Is the labor shortage contributing to our supply chain challenges?
Yes, it's certainly a factor. There are many components involved in getting products from manufacturers to our supply teams and restaurants. Manufacturers have to figure out the logistics involved in moving raw materials to suppliers; that's become more difficult because there aren't enough employees to do that work.
There also aren't enough carriers to haul the goods. The truck driver shortage in the U.S. has gotten worse, even though some drivers are now offered six-figure salaries to start. There aren't enough people who want to do those jobs. And, suppliers are struggling to process goods because they're experiencing difficulties recruiting and hiring employees to fill those positions. It's really affecting every facet of the business.

Is the increased use of technology going to change the labor landscape?
At this point in our society, many people believe they're too educated and overqualified to pursue careers that don't require a college degree. Manufacturing can be a challenging area to find people for, and keep them engaged and interested in the work.

Because of this, I think automation will continue to play a big role in the future of food processing. But, it's a double-edged sword because managing technology might require employees with different skillsets, and it could also lead to fewer positions overall. It's a bit of a scary proposition, but manufacturers have to ensure their businesses stay stable. They have to be able to control capacity and costs.

How are supply chain shortages affecting menus?
Many restaurants are regularly being forced to alter menus and offerings. There's frustration out there because it's tough to plan or predict the day if you don't know whether your products are coming in or not. And when you do get your delivery, you don't know if you'll get 100% of everything you've ordered or if 5% of the items won't show up. If they don't, you have to make adjustments. Sometimes that's tough to do, especially in our world, where we use many proprietary products."

What's the best way to alter menus efficiently?
If you've decided to streamline your menu, begin the process by simplifying things. Remove items that have tremendous operational complexity as well as items that aren't in the top three quadrants of your product mix. Also, focus on executing your top menu-mix offerings well since they drive your sales and contribution margin. Next, get creative with your culinary team to determine whether you can use existing ingredients to fuel the innovation pipeline instead of introducing new products or suppliers into the mix. Finally, try promoting current menu items but put a spin on it by bundling them with a side and drink.

How should operators let customers know they're streamlining their menus?
Transparency is essential when taking items off the menu. It's OK to tell your customers you're not offering something, but share that information on your website or apps, including 3rd-party platforms. Most customers understand the supply chain challenges that are impacting retail and foodservice.