Restaurant reputations held for ransom
Restaurants around the country are being threatened with negative online reviews if they don't pay a gift card ransom.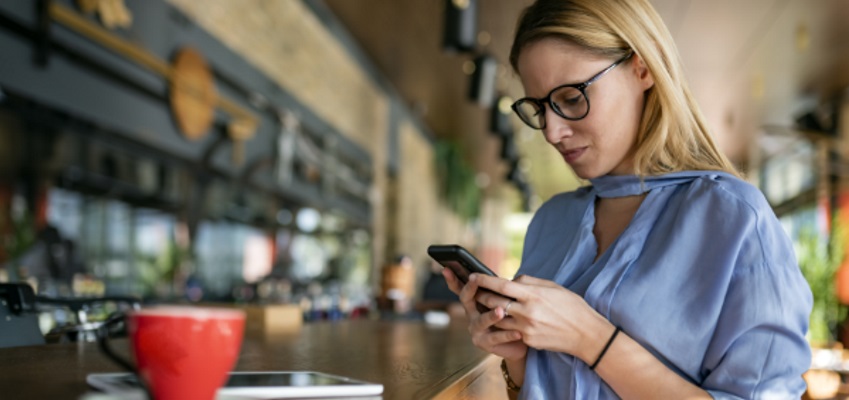 Even just a few one-star reviews can lower a restaurant's average rating, sometimes making the difference between whether a consumer chooses a restaurant or keeps scrolling to find another.
In a scam that has been running rampant since the beginning of July, scammers leave one-star ratings on the restaurant's Google page for several days. Then comes an email in which they claim responsibility and threaten to continue posting the low ratings unless the restaurant sends a $75 Google Play gift card.

Scammers are targeting restaurants from San Francisco to Chicago to New York.

Even just a few one-star reviews can lower a restaurant's average rating, sometimes making the difference between whether a consumer chooses a restaurant or keeps scrolling to find another. These reputation attacks can be damaging to restaurants, many of whom are operating on razor-thin margins as they deal with supply-chain strain and labor challenges.
Google requires reviews to be based on customers' personal experiences and says that their staff is working tirelessly to defend against these attacks. "Our teams are working around the clock to thwart these attacks, remove fraudulent reviews and put protections on business profiles that may have been affected," says a Google spokesperson. "We use a combination of human operators and industry-leading technology to closely monitor 24/7 for fraudulent content."

If your restaurant is targeted by this extortion scam, the National Restaurant Association and Google both recommend that you do not pay the scammers. Avoid engaging with them. Instead, take the following steps:

1. Flag suspicious Google reviews by following the instructions here or through Google's Help Center. Google reports that it reviews all flagged incidents and removes those that it deems to be policy-violating. If you haven't already, be sure to claim your business profile on Google and other platforms, including Yelp and Tripadvisor. Once you've claimed your profile, you can flag suspicious and inappropriate content.

2. Report the incident to the Federal Trade Commission and to the FBI's Internet Crime Complaint Center.

3. Inform your local state restaurant association (SRA) that you are receiving threats. In some states where these scams are rampant, SRAs are working with the state attorney general to thwart these threats.

4. Consider reaching out to your guests to encourage them to post Google reviews based on their experiences. Google even suggests that restaurants create and share a link for reviews, but prohibits business owners from offering incentives for leaving reviews. In contrast, Yelp bans businesses from soliciting reviews. "Proactively asking for reviews may hurt your Yelp rating because our automated software may not recommend reviews that seem to be prompted or encouraged by the business," according to Yelp's online support center.

"In today's digital economy, a restaurant's online presence and reputation is just as important as the physical location of its storefront, and negative reviews online have a very real impact on a restaurant's ability to thrive," says Brennan Duckett, the Association's director of Technology and Innovation Policy. "The best way to combat these types of attacks is to remain vigilant. Monitor your reviews daily and have a plan for how to react quickly if you notice any unexpected changes, because the faster you can respond, the more you can mitigate the impact on your business."

Appoint someone with the task of tracking your reviews and responding to criticism when appropriate. Consider using monitoring software that will display your reviews from various platforms all in one location.

Look for the warning signs of fake reviews. In this recent extortion scam, the one-star reviews were left without any comments. Other indicators that a review may not be genuine include generalized comments or references to menu items that aren't offered. Again, be sure to claim your business profile, so you can flag suspicious items quickly, and squash these attacks.

Special thanks to the Texas Restaurant Association and the Illinois Restaurant Association for their help with this article.