New guide tracks coronavirus mandates by city, county and state
Guide houses state ordinances in one place so operators can quickly comply with rules and share resources.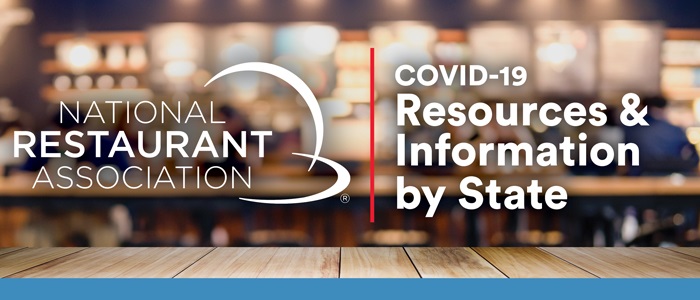 As restaurants deal with a patchwork of mandates directing the way they operate during the coronavirus pandemic, the National Restaurant Association's ServSafe Compliance Team has created a COVID-19 Resources by State document to help operators navigate and comply with the directives and mandates coming in from across the country.

The Association is updating the guide every day as more information comes in. Operators should access it under Actionable Information from the Association via our coronavirus information and resources webpage to get the latest version.

In many states, the directive to close restaurant dining rooms is already in effect, and service is limited to takeout and delivery. This guide will help operators respond quickly to the fast-changing rules and reduce confusion in the process.

In addition to official mandates and directives on restaurant operations, many of the listings include links to invaluable resources from our state restaurant association partners, local municipalities and other sources.
What is coronavirus?
Coronavirus disease passes from person-to-person, and most frequently by close contact ‑‑ typically around 6 feet. The transmission usually occurs via respiratory droplets, from coughing or sneezing.

It does not transmit through food.
What COVID-19 Resources by State includes
The Association's ServSafe Compliance Team created this free resource to ease confusion around the operating requirements and/or restrictions currently in place. The guidance consists of regularly updated information on the latest coronavirus regulations, orders and information issued by states, cities and counties.

It shares information on regulations related to social distancing as well as whether or not operators can sell alcohol with delivery orders, and provides handy contact information for state health departments and restaurant associations.

COVID-19 Resources by State also highlights national- and state-level guidance on:
The CDC's guidance on cleaning and disinfection

State disinfectant requirements

EPA-approved coronavirus disinfectants

CDC posters and fact sheets
Again, for all the latest information about the coronavirus disease, check into our coronavirus information and resources page.