How to apply for a Restaurant Revitalization Fund grant
Our new step-by-step resource guides you through the application process.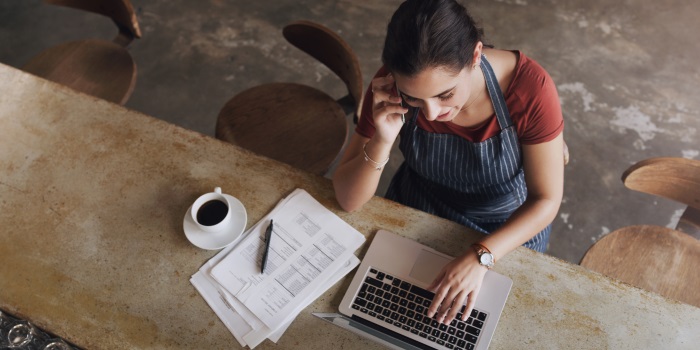 The $28.6 billion Restaurant Revitalization Fund designed to provide grants to restaurants that have suffered through the COVID-19 pandemic will be open for business beginning next week.

Restaurants and other eligible foodservice facilities interested in applying for a grant must first register at the SBA portal April 30, at 9 a.m. ET.

Several POS vendors are working with the SBA providing a unique, custom portal for their customers to submit applications. POS vendor portals automate the collection of transaction history to expedite the application process.

On May 3, at 12 p.m. ET, the SBA will start accepting applications for the program through its dedicated online portal.

If you use an SBA-recognized POS vendor, you can register and submit applications through their interfaces rather than through the SBA portal.

Get step-by-step instructions
The Association created a step-by-step guide to the registration and application process to make it easier for you to get a grant if you're eligible that includes:
Key dates
Link to the application form
List of required documentation
What to expect
We've also prepared a complete RRFG program explanation, including FAQs on eligibility, documentation, and grant amounts.

The SBA will give priority access to members of priority groups* for 21 days, but all eligible businesses interested in the program should register and apply as soon as possible.

For more information, see the SBA's RRF Knowledge Base.

And listen to our webinar on priority access.

*To be eligible as a priority group, the business must be at least 51% owned by a woman, veteran, or socially and economically disadvantaged individual, and the business must also be controlled by a woman, veteran, or socially and economically disadvantaged individual.