Research
September 15, 2021
2021 State of the Restaurant Industry Mid-Year Update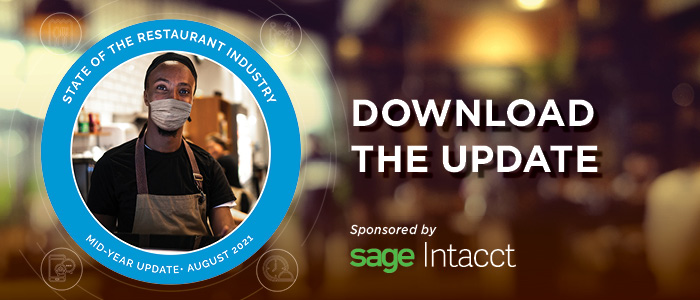 Where is the industry at the mid-year mark?
Analysis of the latest economic data and surveys of restaurant operators and adult consumers reveal:
3 in 4 operators say recruitment and retention is their toughest challenge despite employment gains.
Restaurant sales are trending higher.
Wholesale food prices are trending sharply higher. A first in its 54-year history, the Bureau of Labor Statistics index registered gains above
2% in 3 consecutive months.
Menu prices are increasing due to sharply higher food, labor and fuel costs.
Case rise of the COVID-19 delta variant is impacting restaurant visits.
Also included: The updated sales forecast for 2021.